A room in a school or college that contains special equipment to help students in learning foreign languages by listening to tapes, watching videos, recording themselves, etc.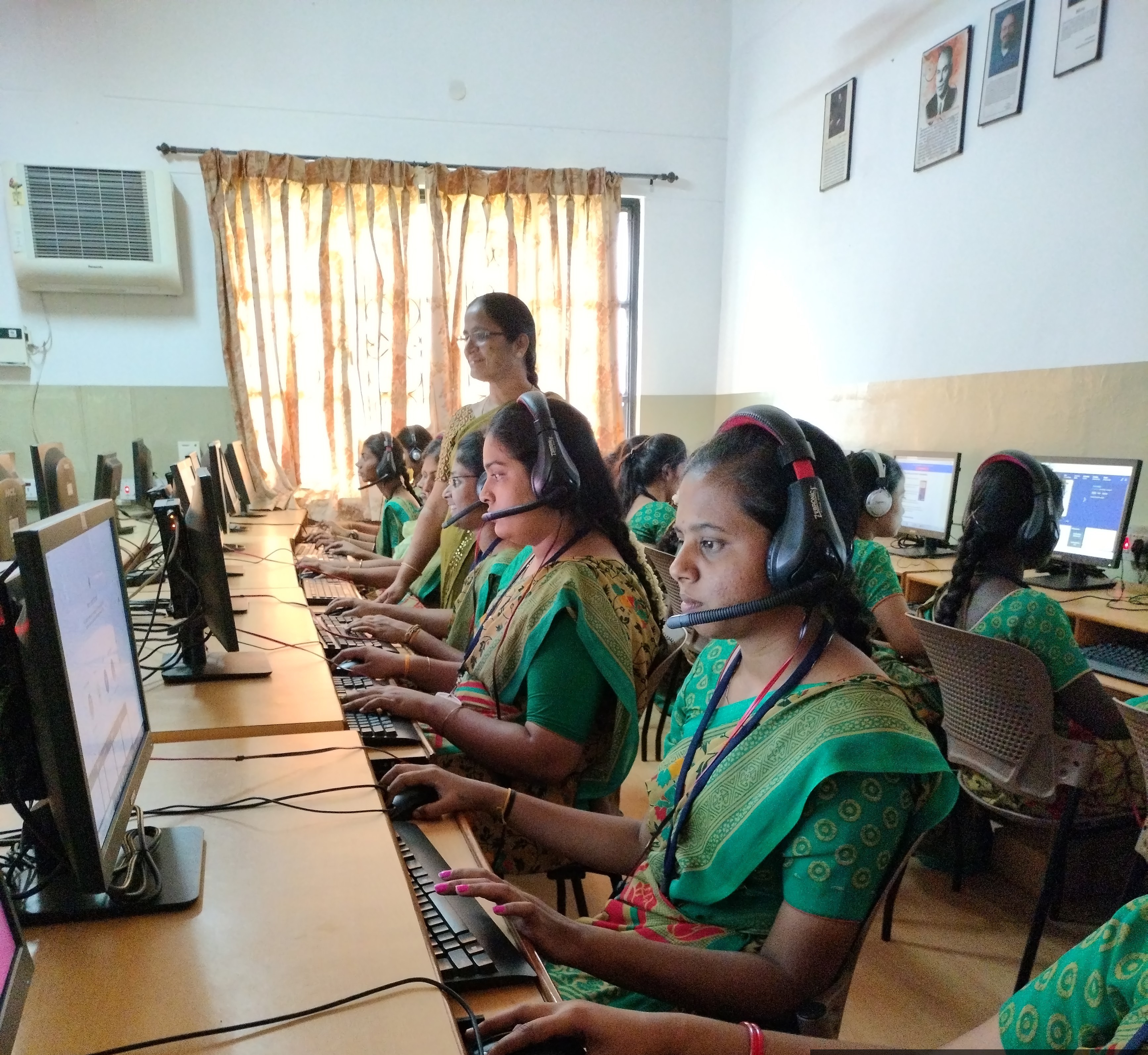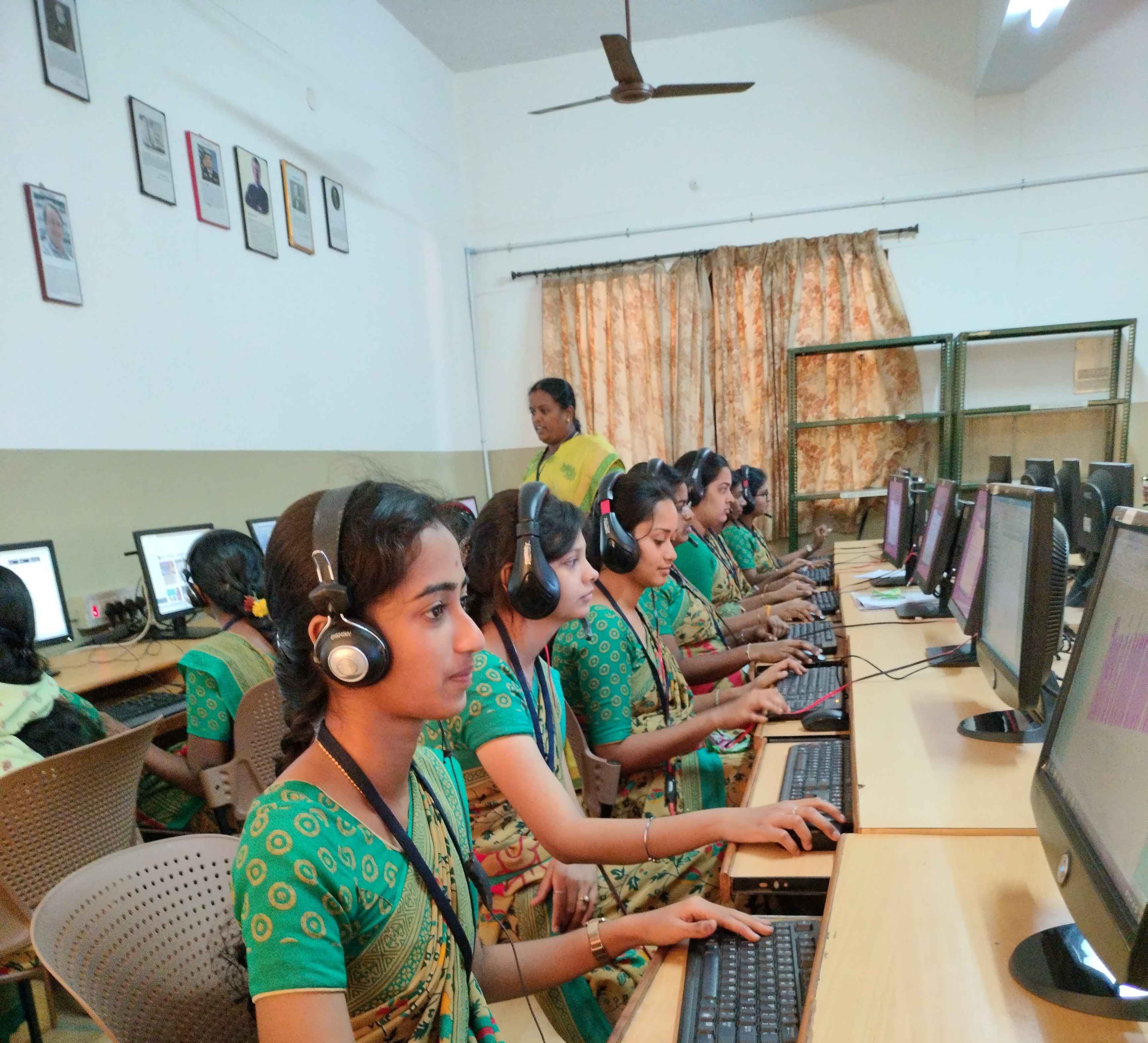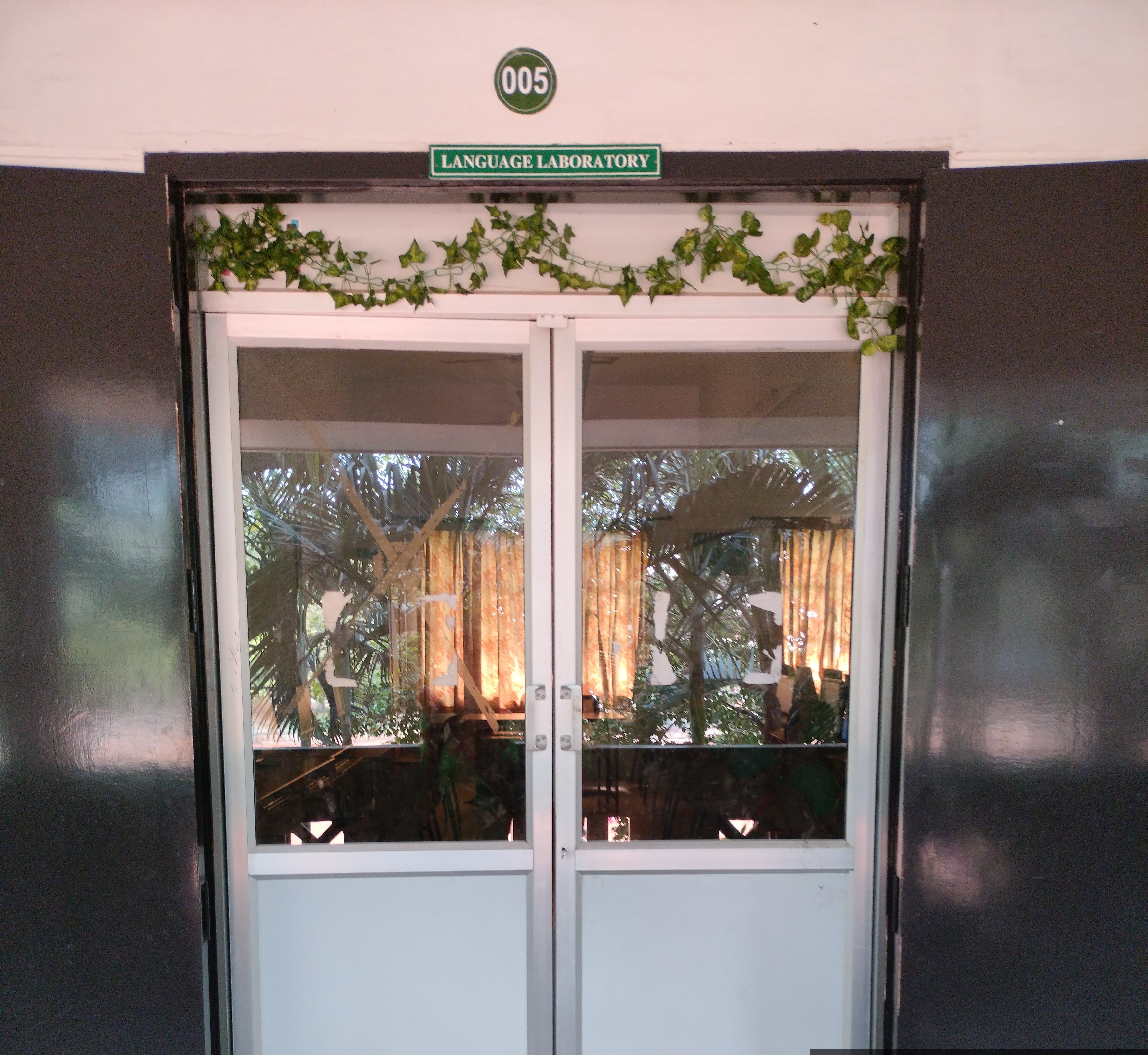 Physical Science Laboratory is an investigation of the basic concepts of physics and chemistry with applications to earth and space science.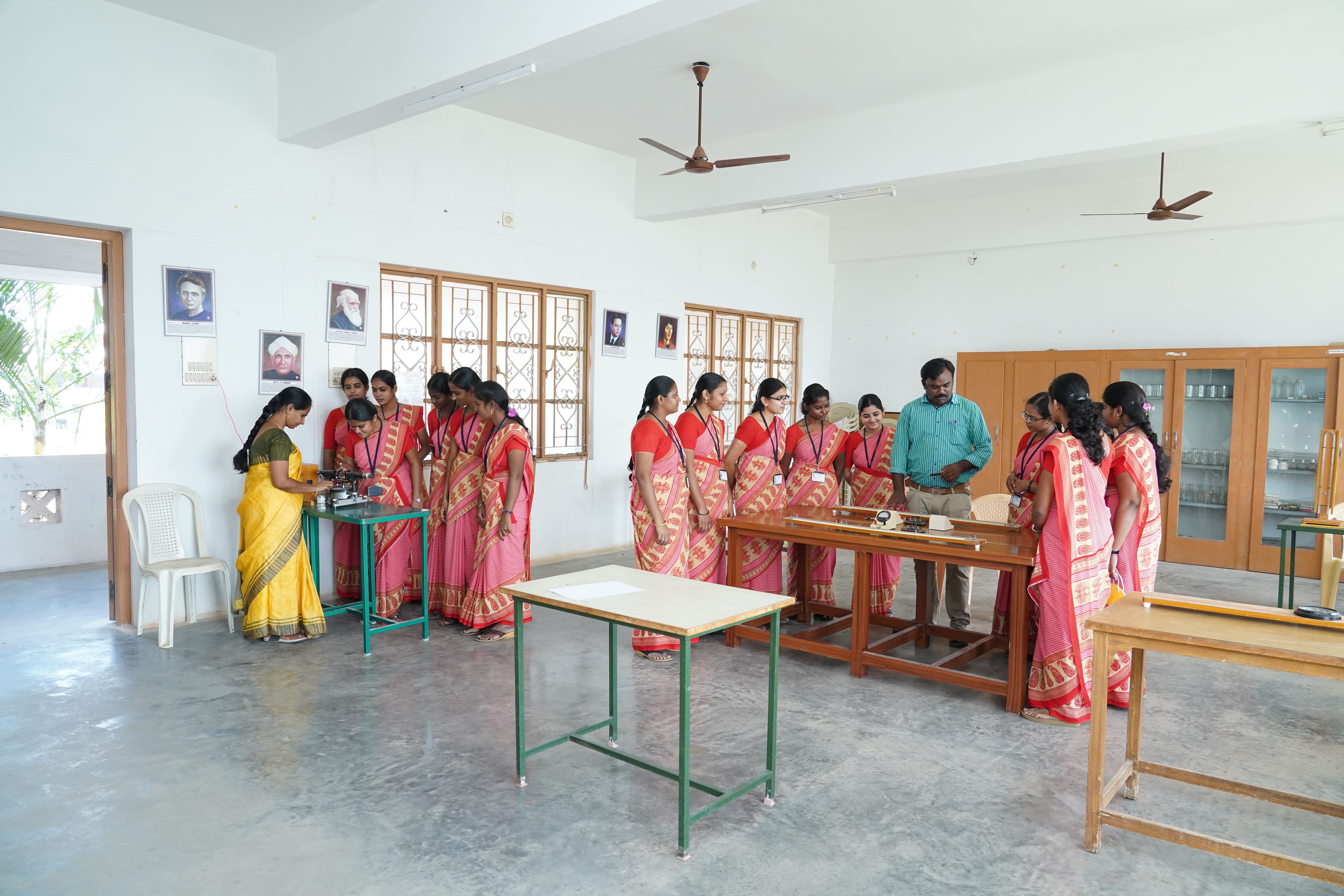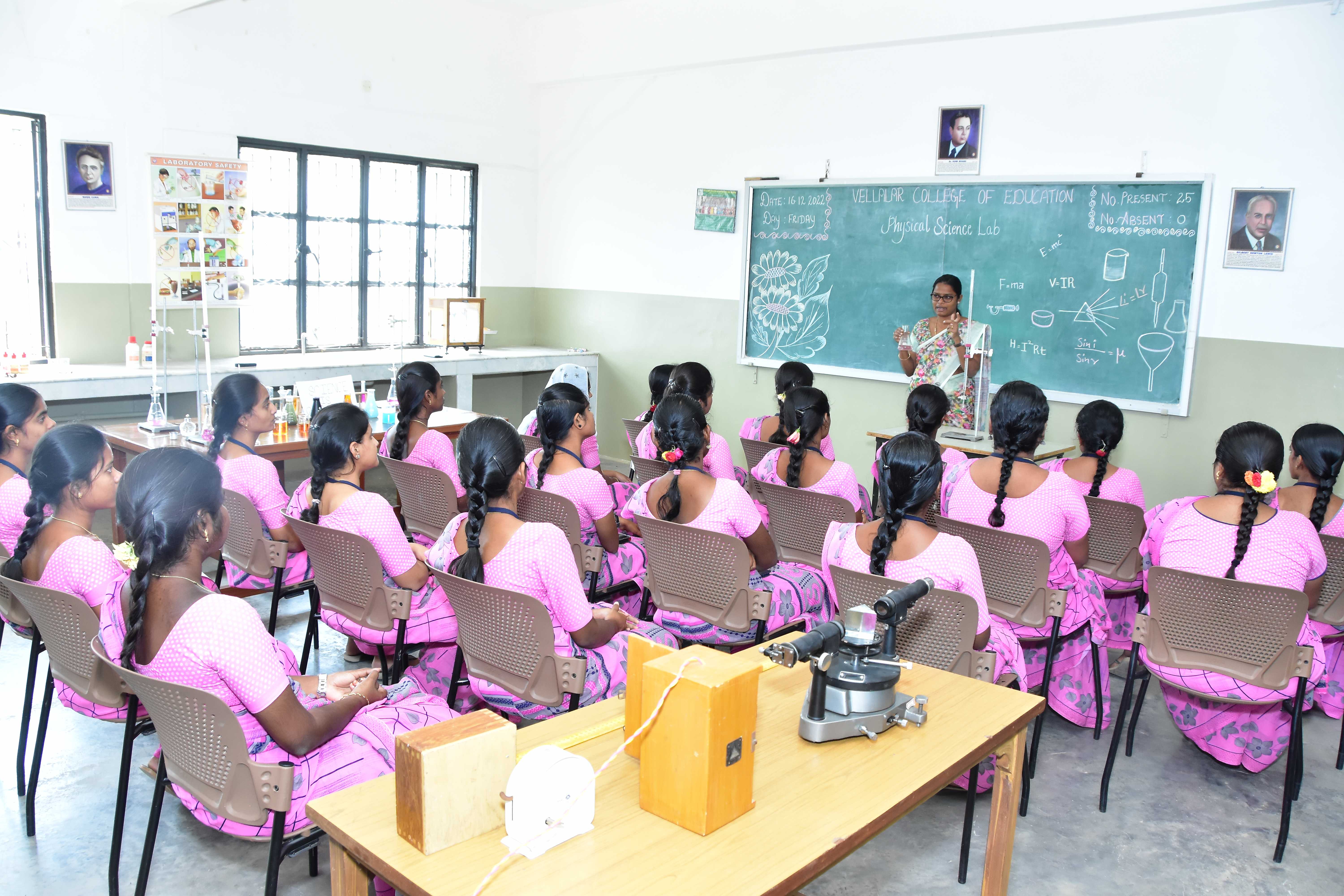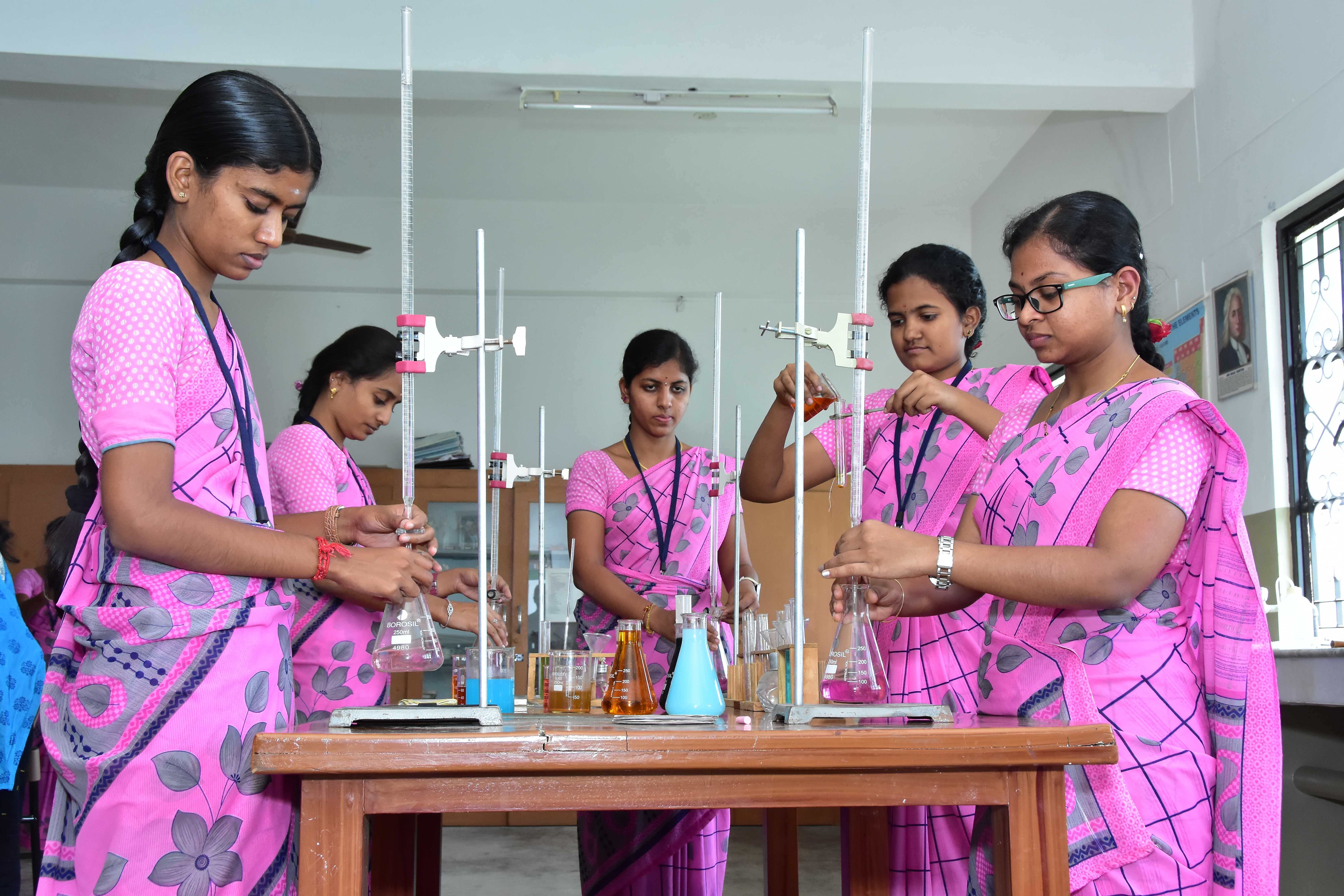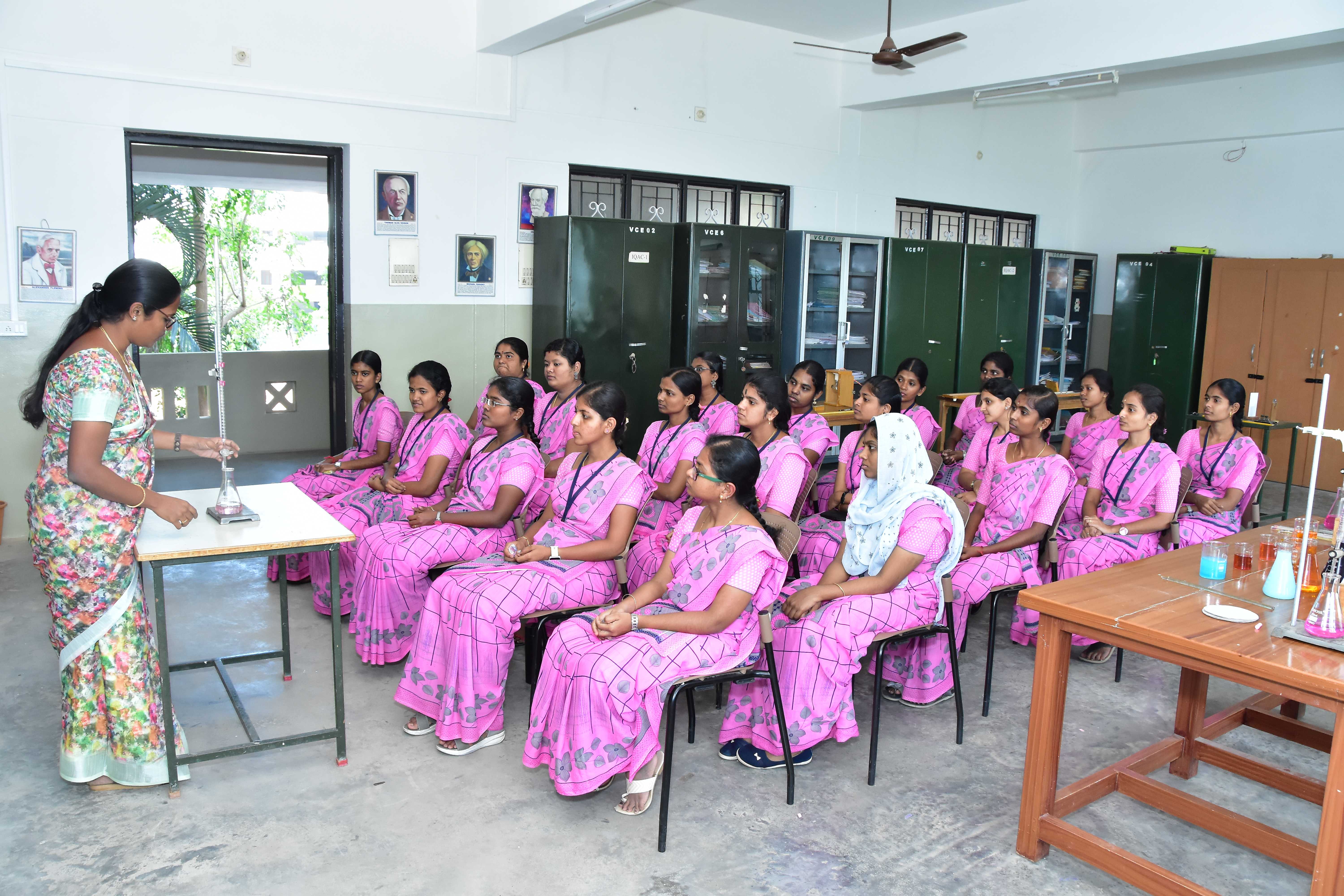 Biological science laboratory is well constructed and arranged with provision for both classroom teaching and practical work. The student teachers are trained to acquire the skill of demonstration and skill of drawing. The student teachers are trained in doing many Biological Experiment like dissection, sectioning, slide identification and Physiological Experiment, Observation of Animal and Plant specimens etc.,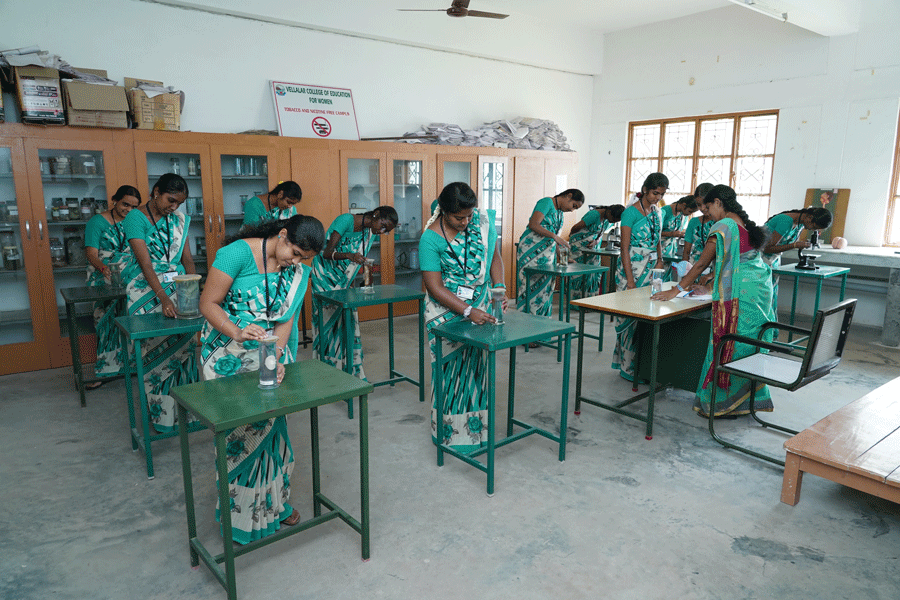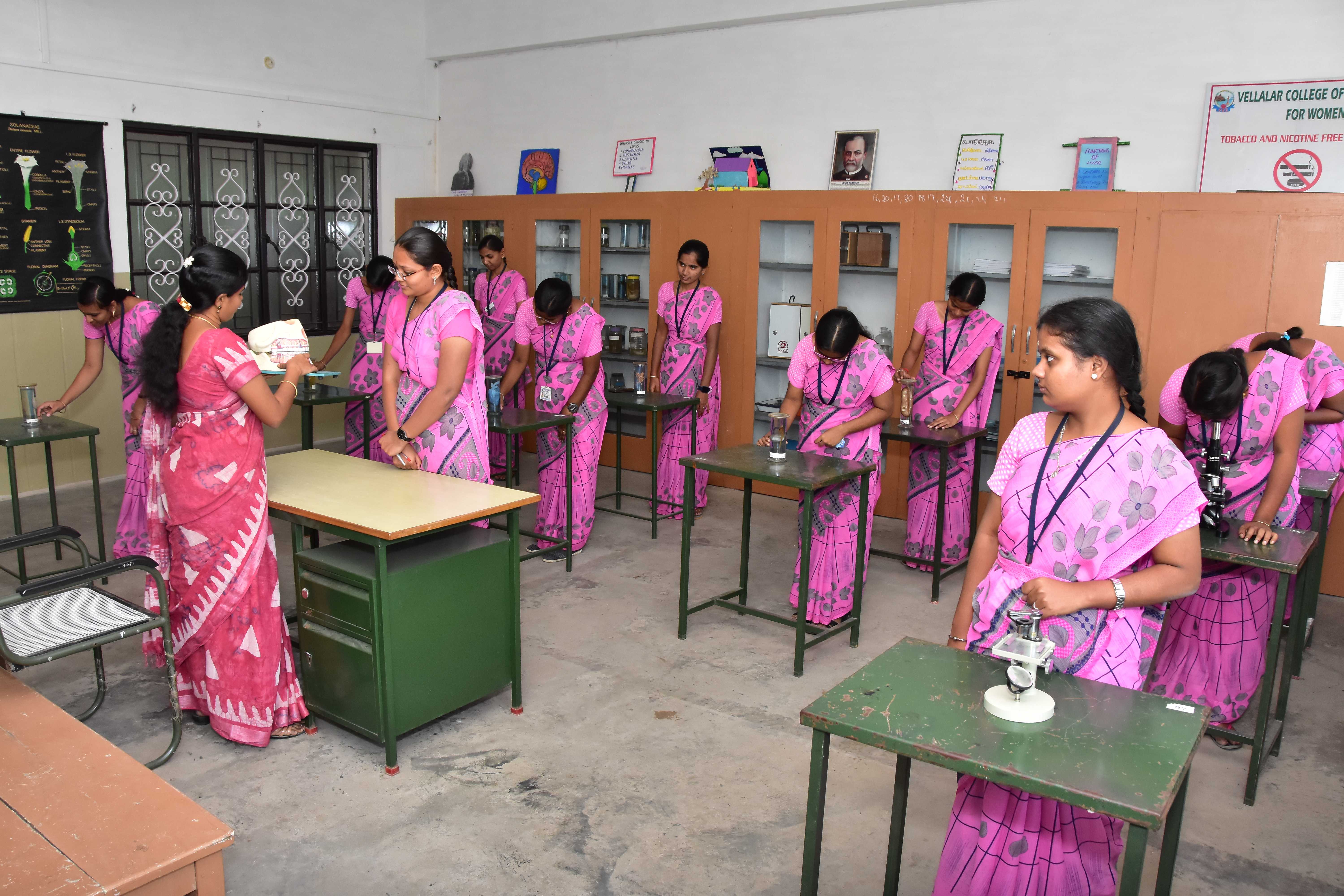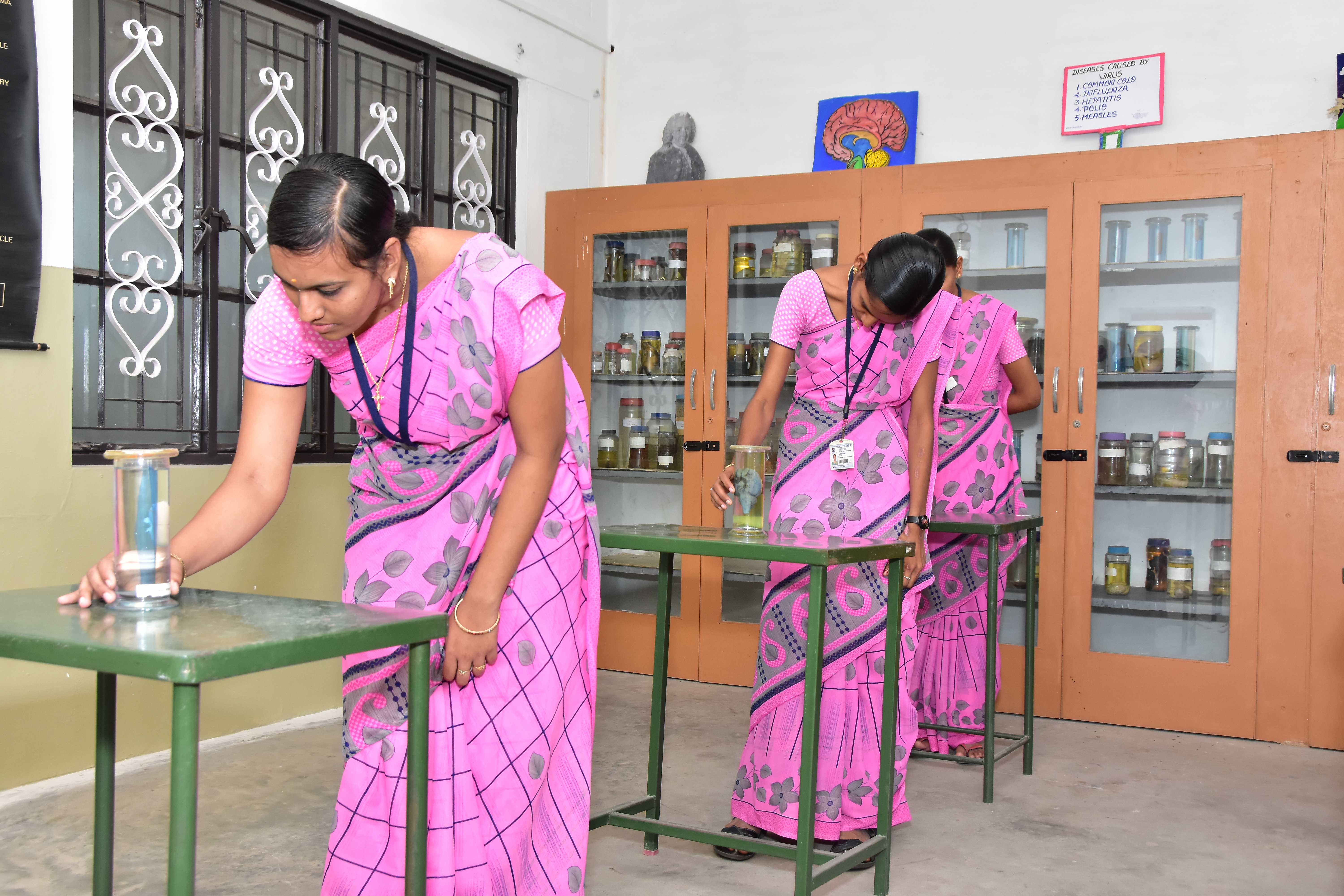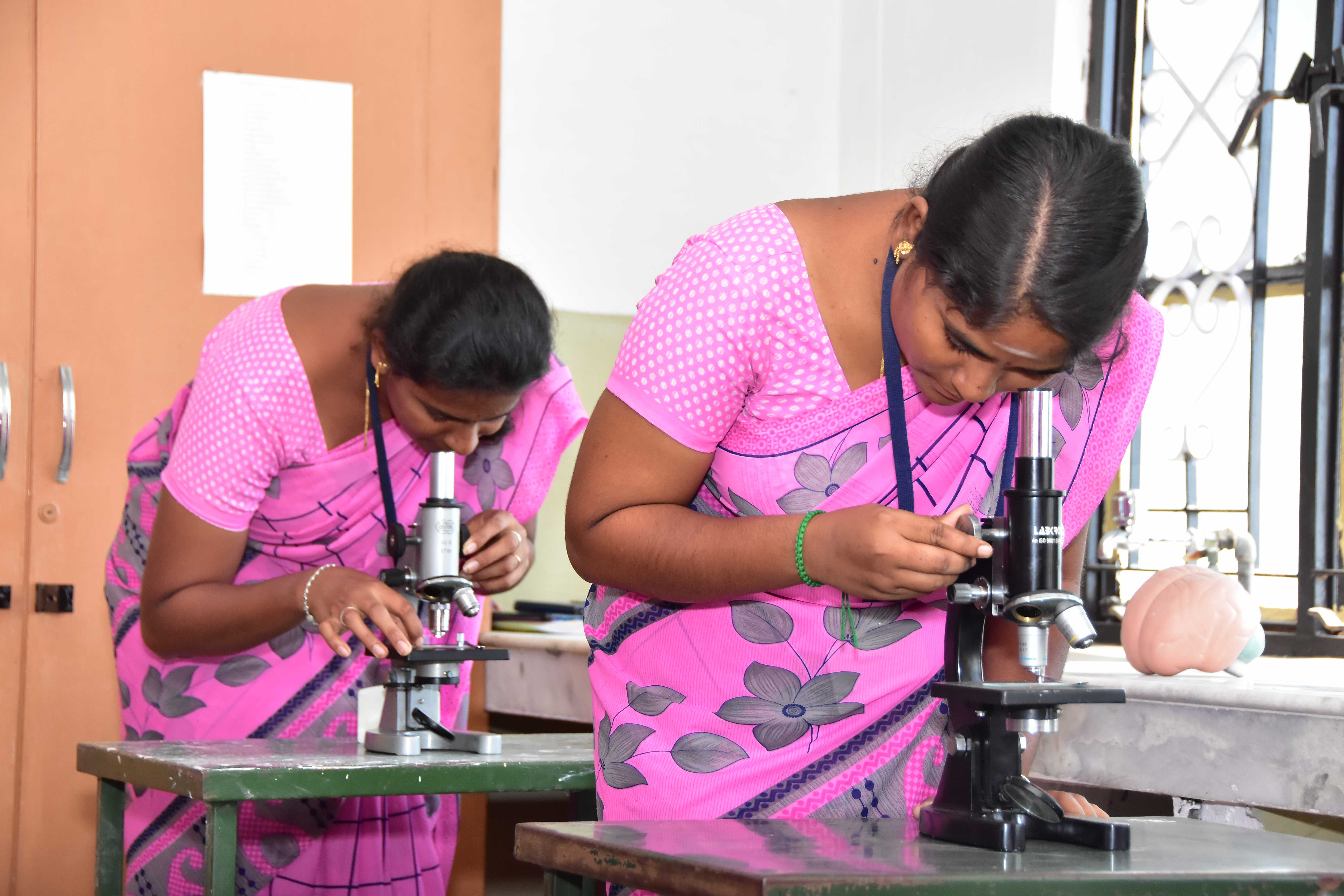 Psychology lab is well furnished with good ventilation and electrified tables. Each student is made to do the experiment individually to equip them with practical knowledge, related to psychological concepts. Psychology lab consists of various experiments which are the need for today's society.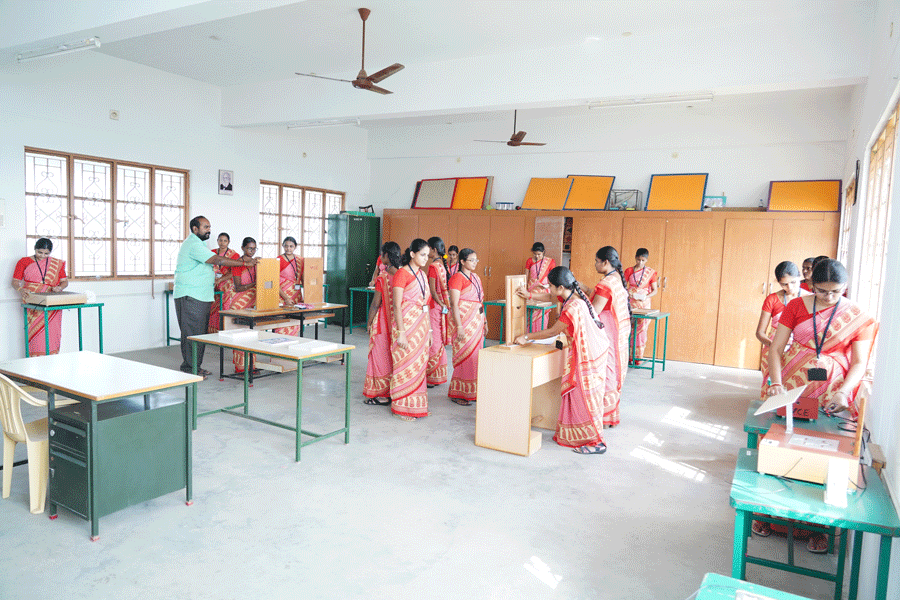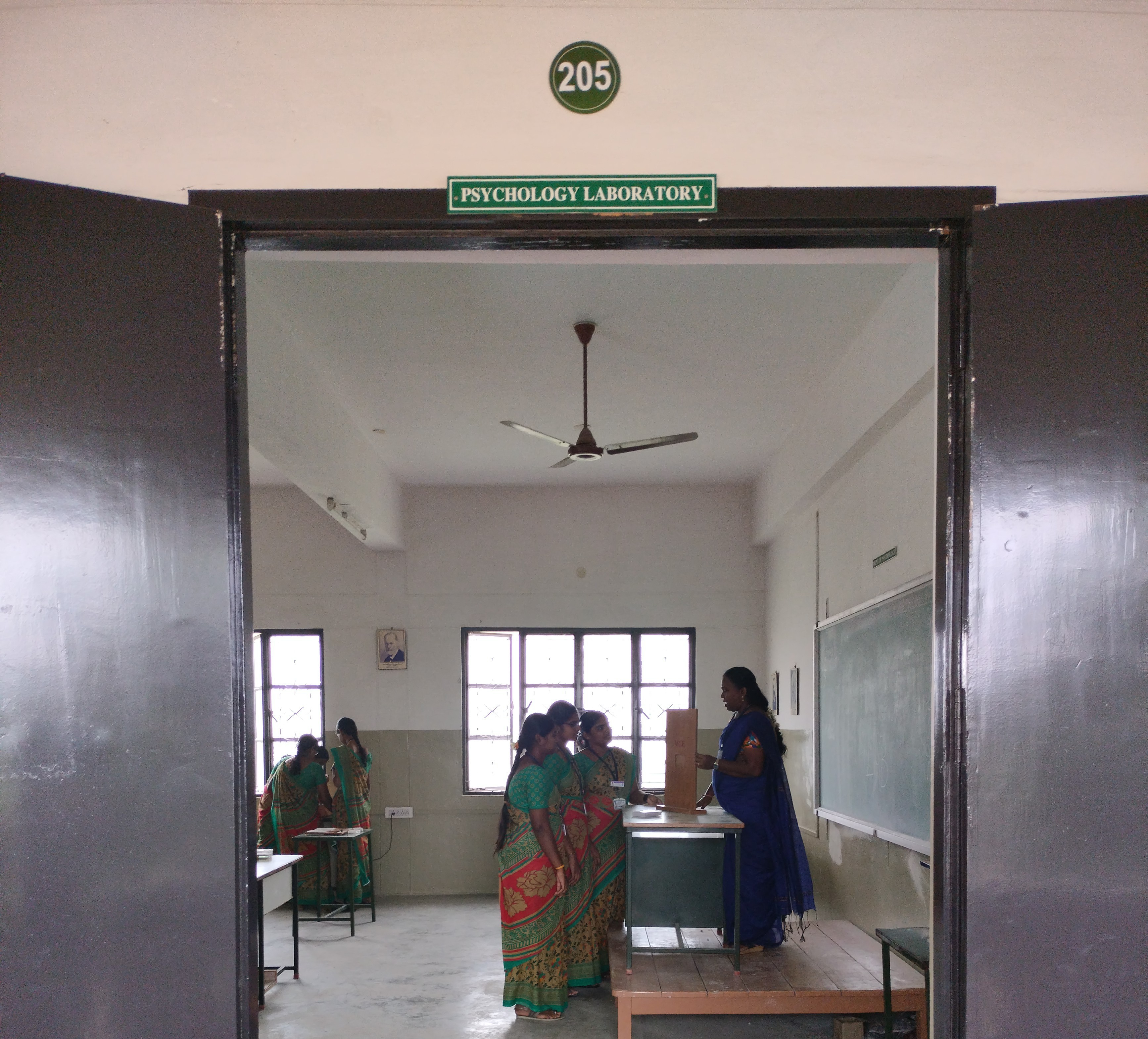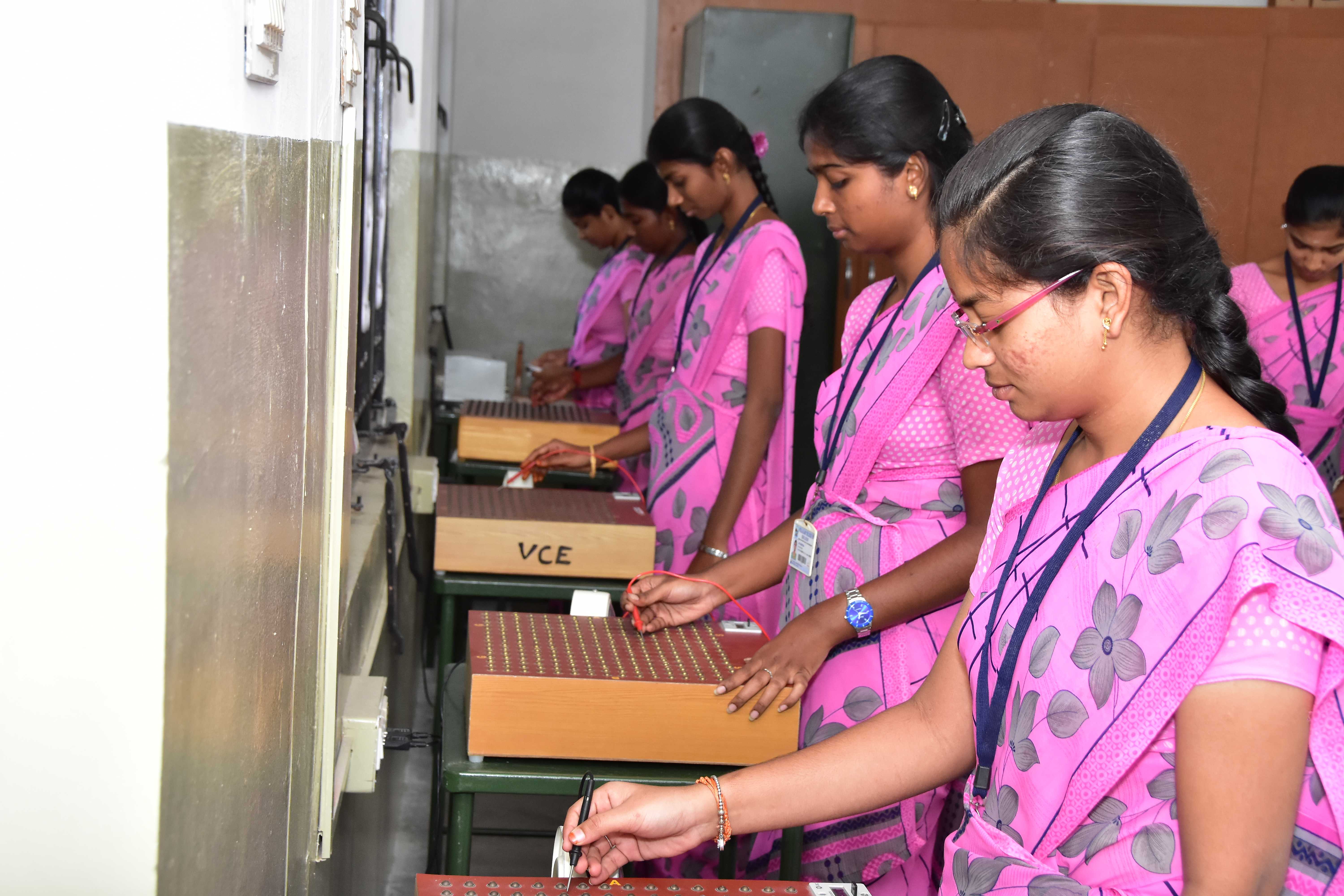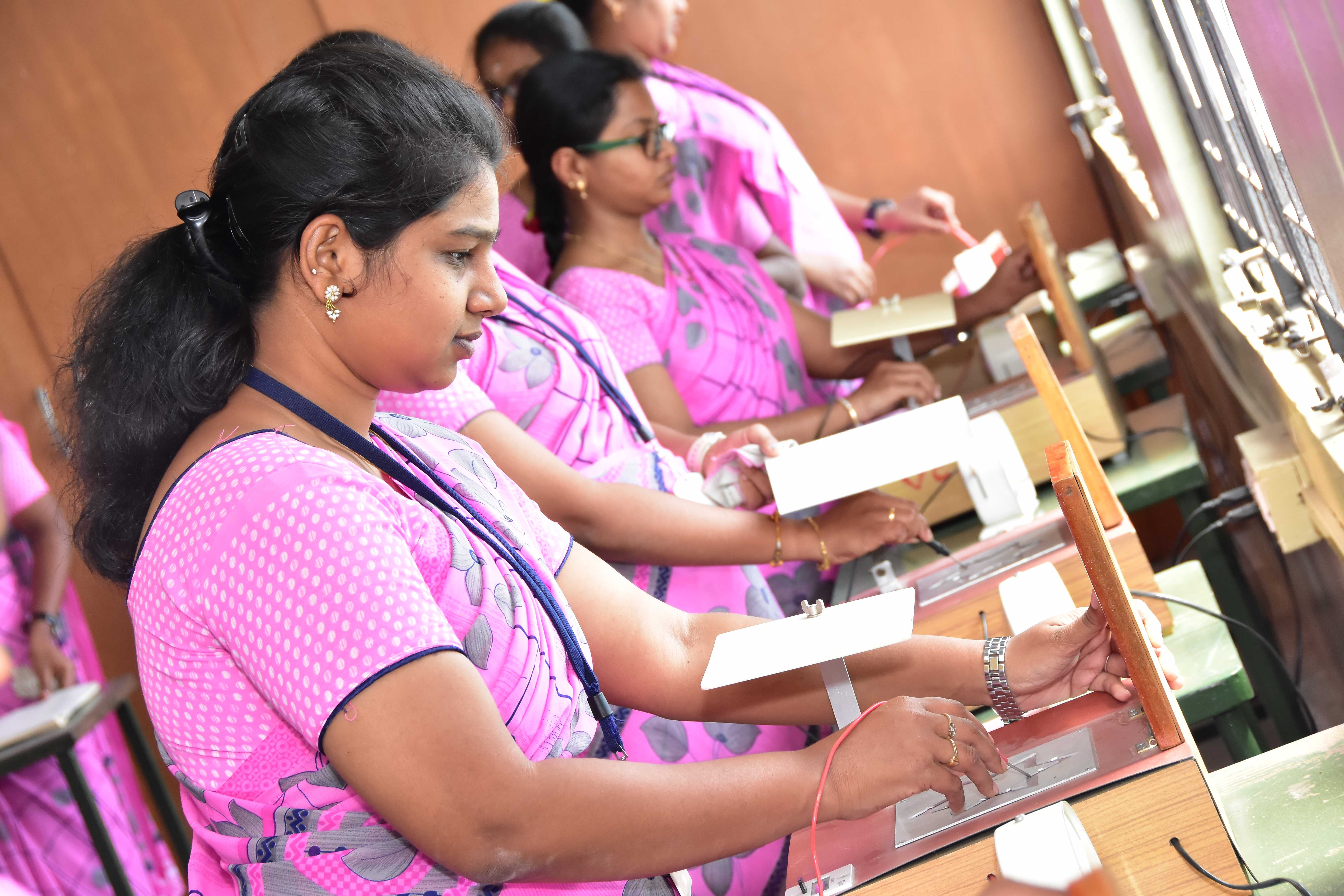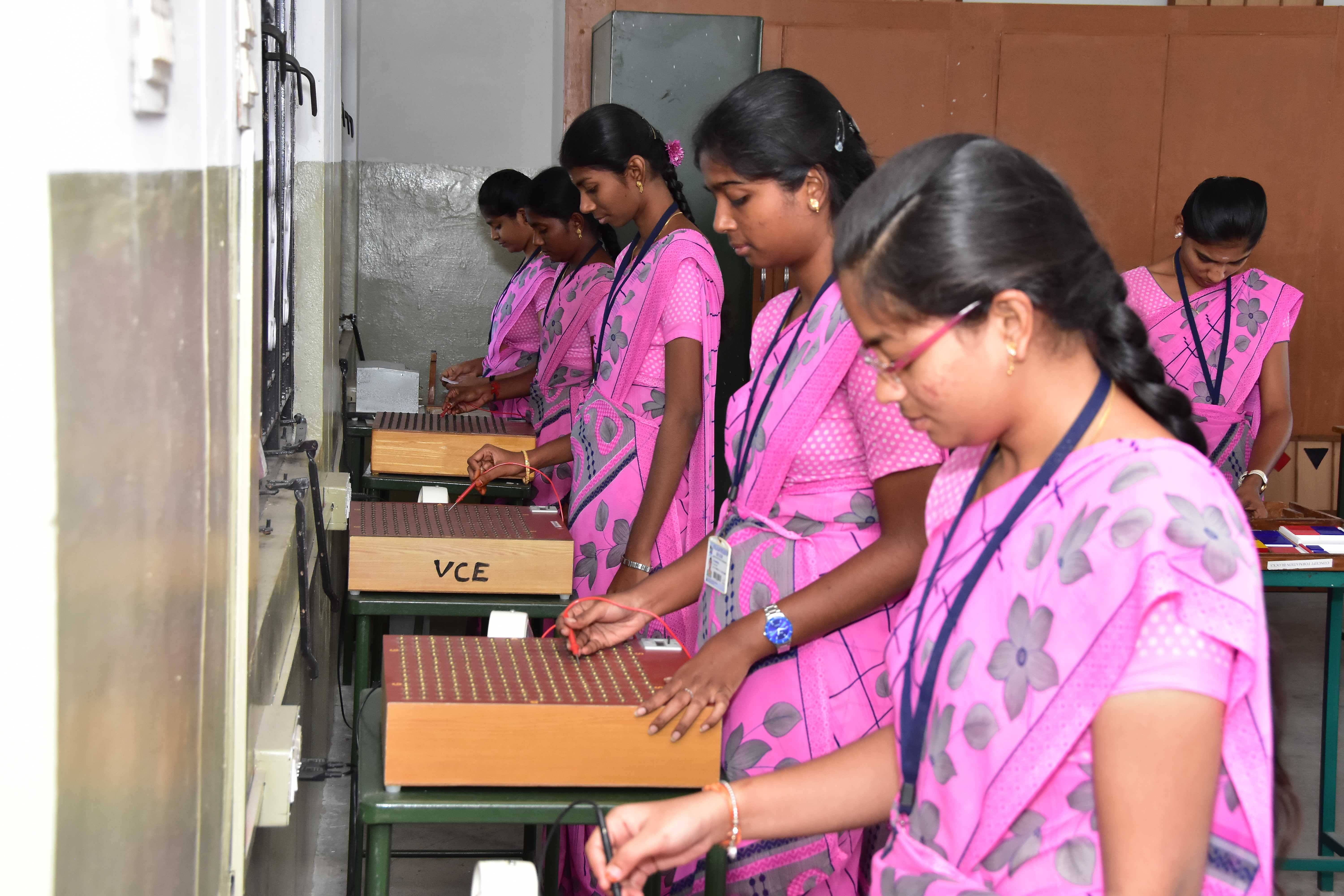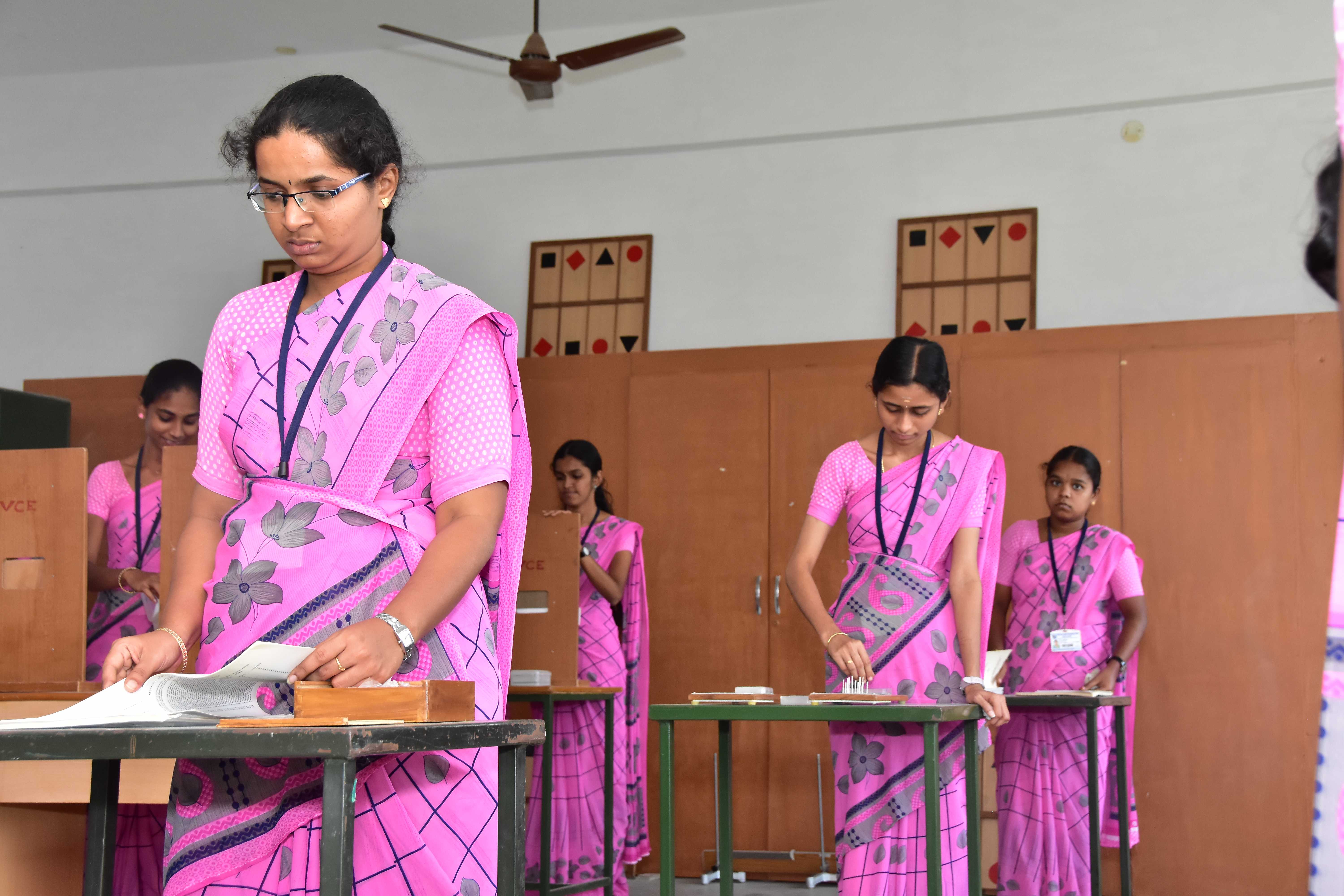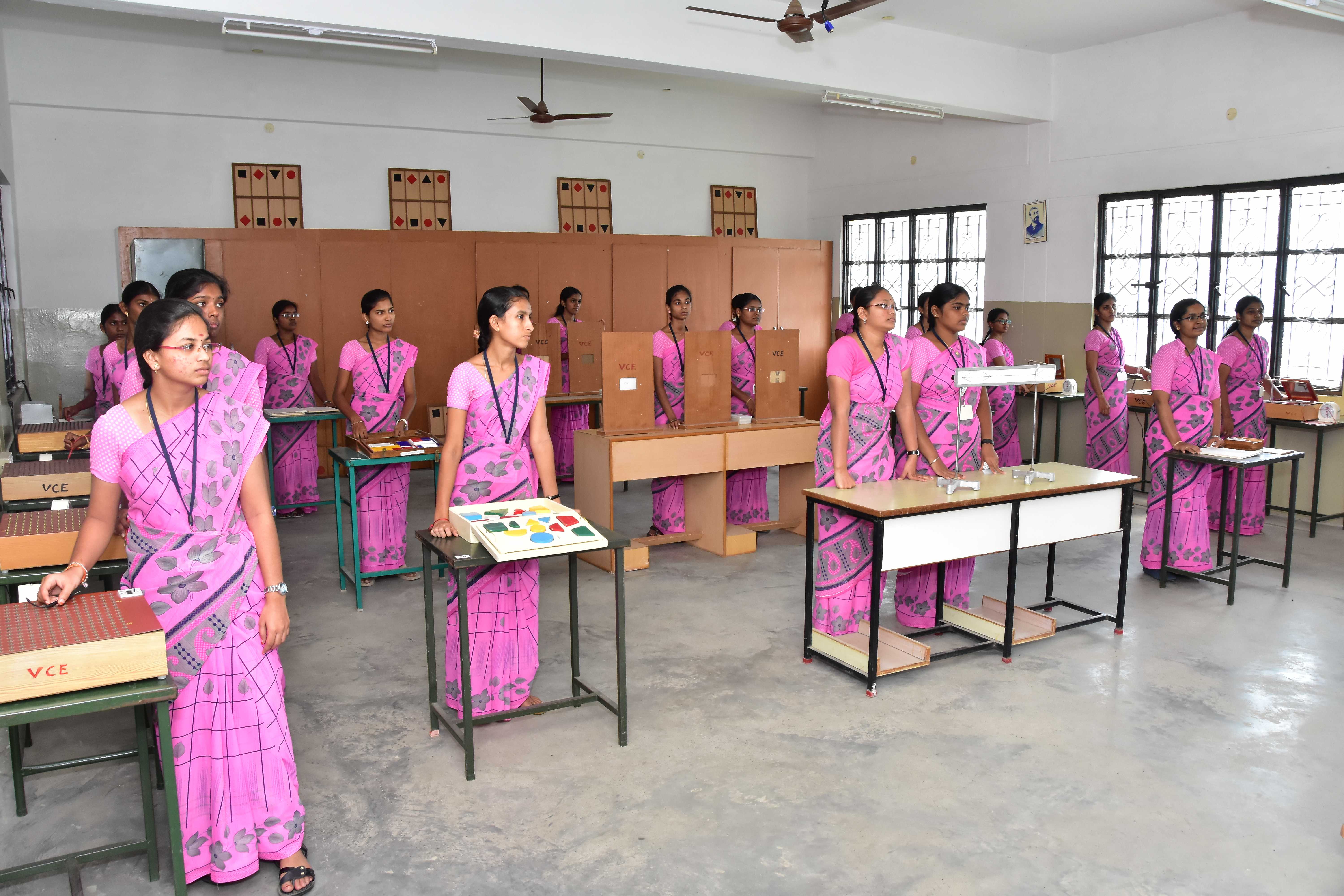 The Educational Technology laboratory is well equipped with computers with Internet facility. The lab is well furnished with Audio - Visual equipments like LCD, OHP, Camera, DVD, Tape recorder etc., The students are using these facilities during Seminars, Micro-teaching sessions and for their practical works like Web site analysis and Power Point Presentations.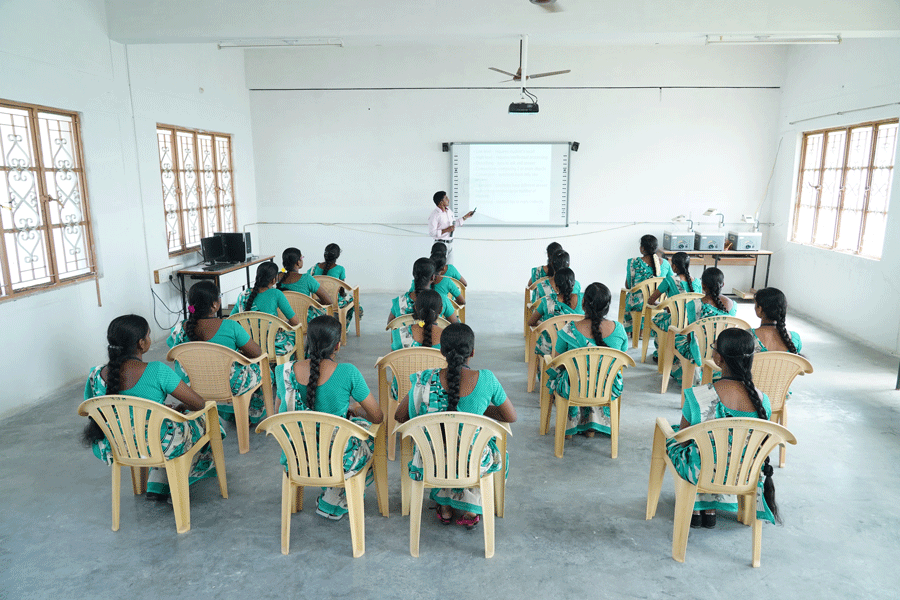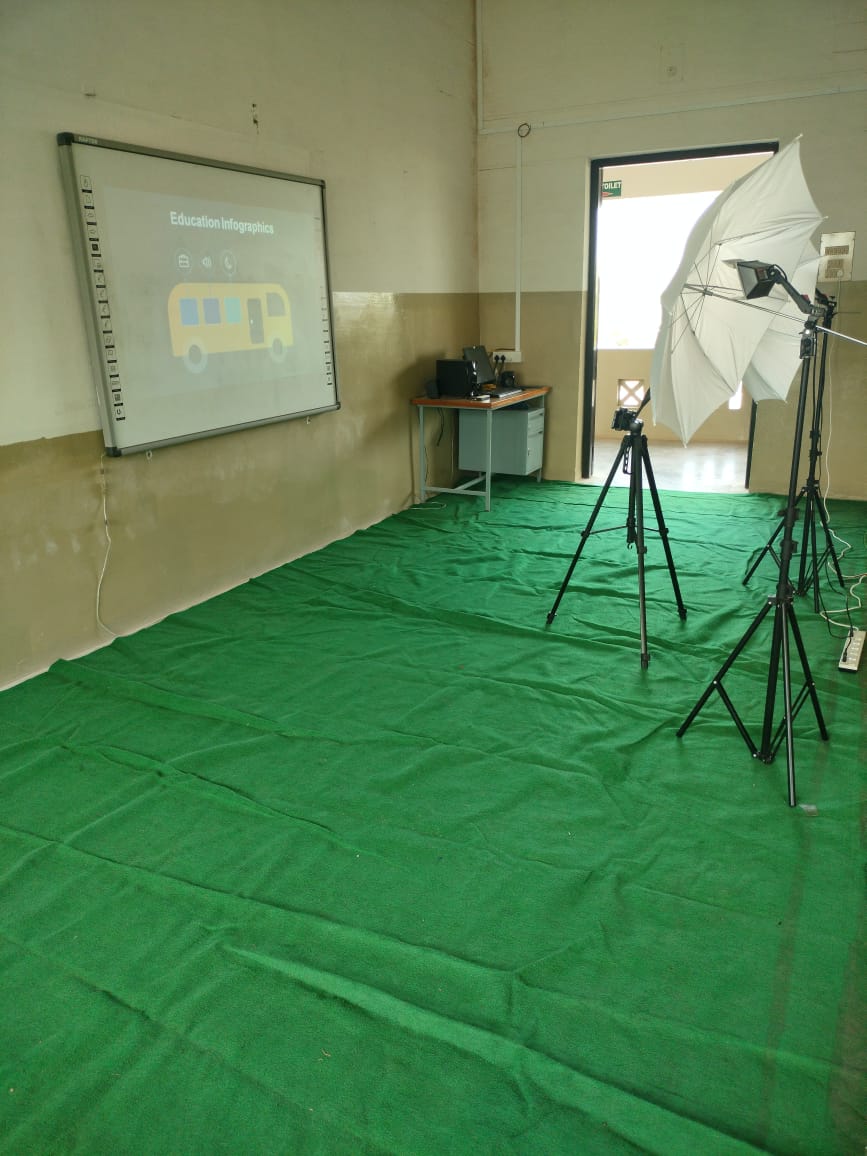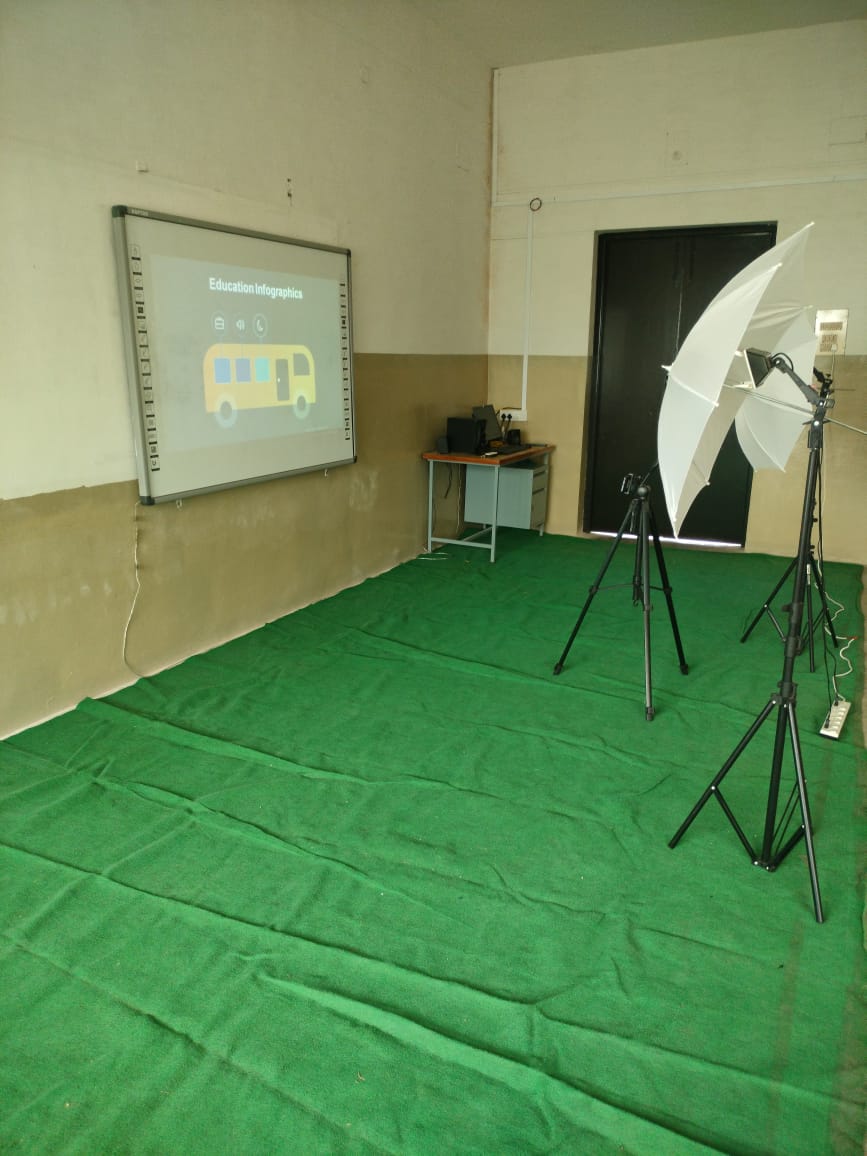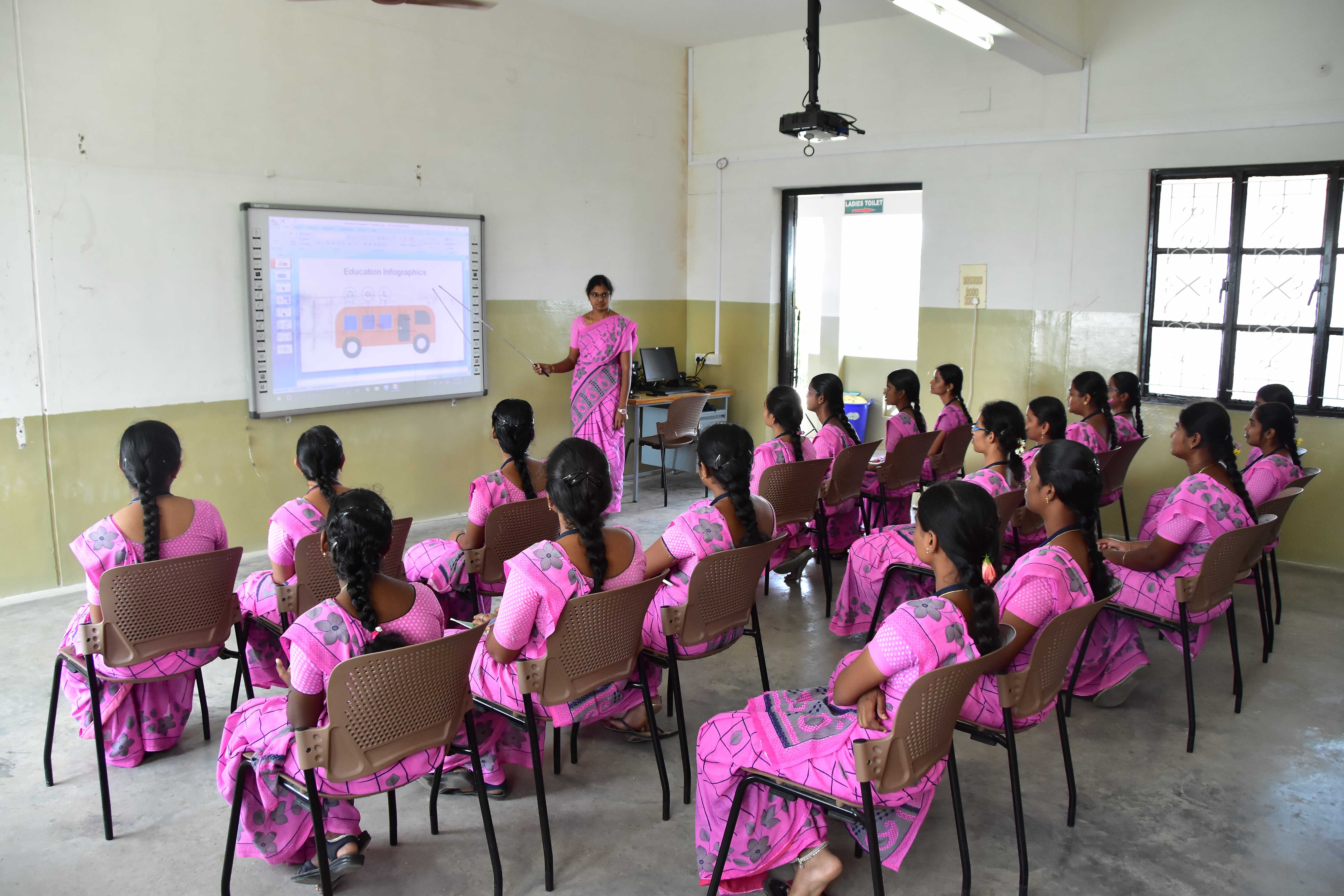 Here various types of activities related to art and craft such as waste material utilization, painting, pot decoration, flower arrangement, candle making, LTM etc have conducted. Al these are done by the help of our hugely experienced expert teacher. We know every child is an Artist. We have too given Liberty to our Students to think, feel, express through their art. Our Students are our Picasso.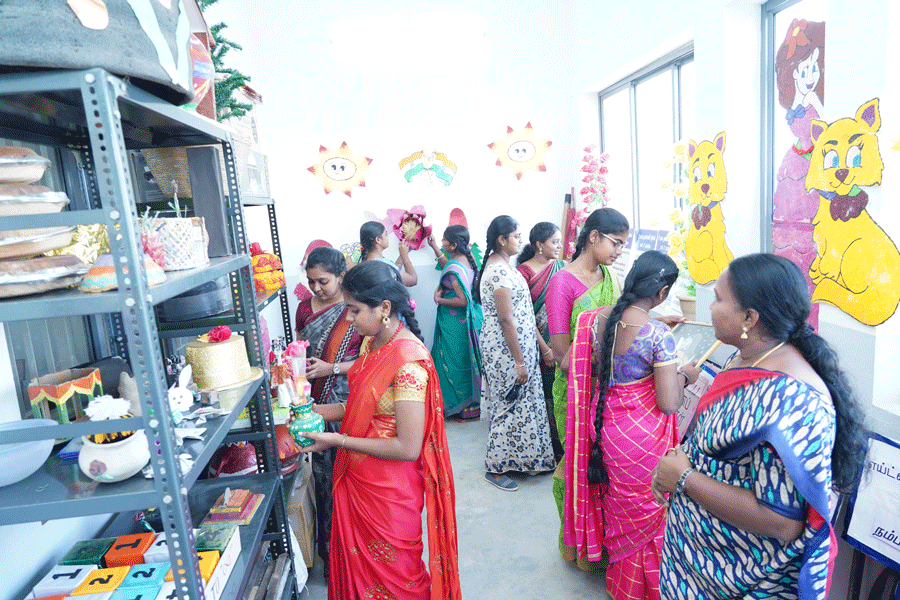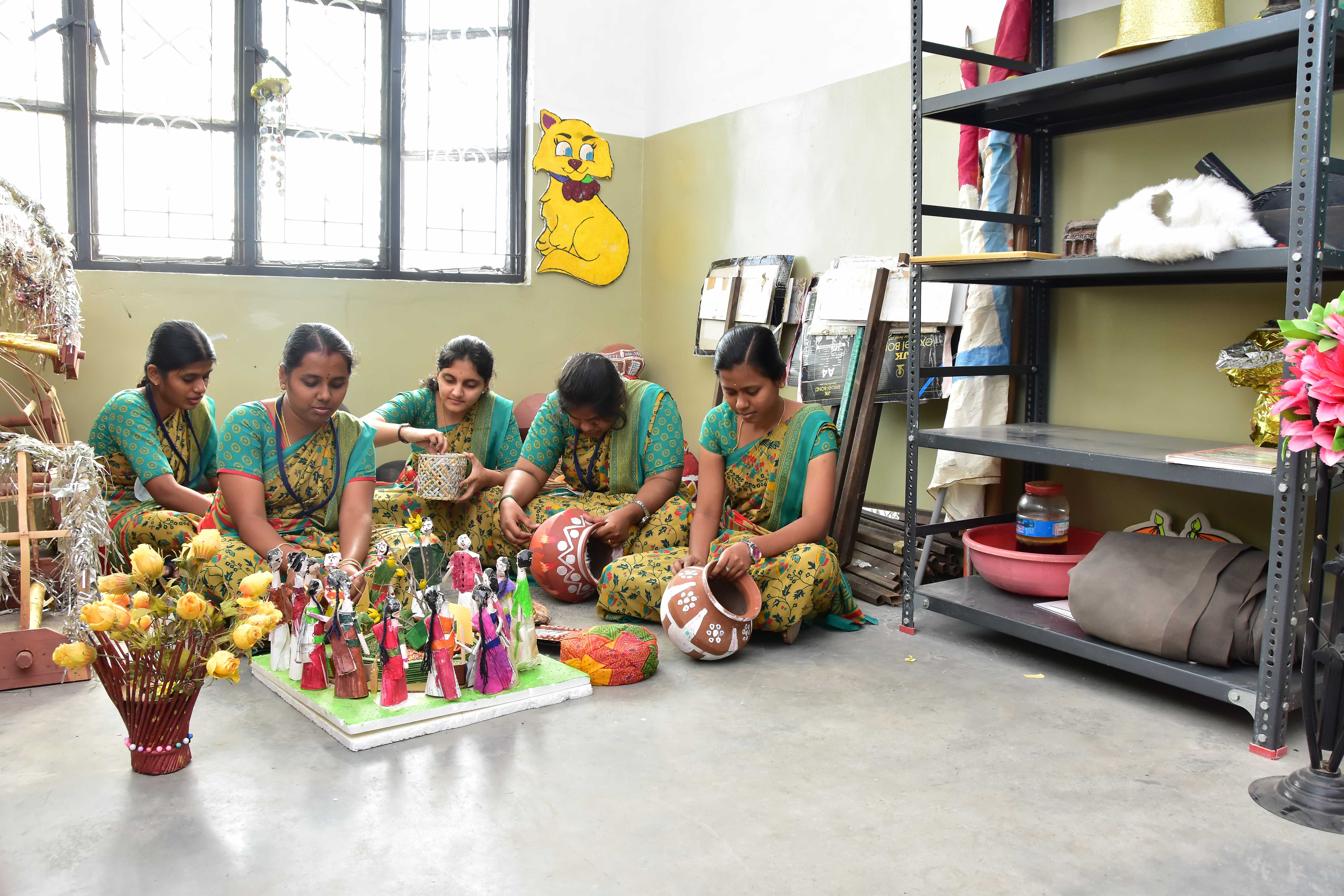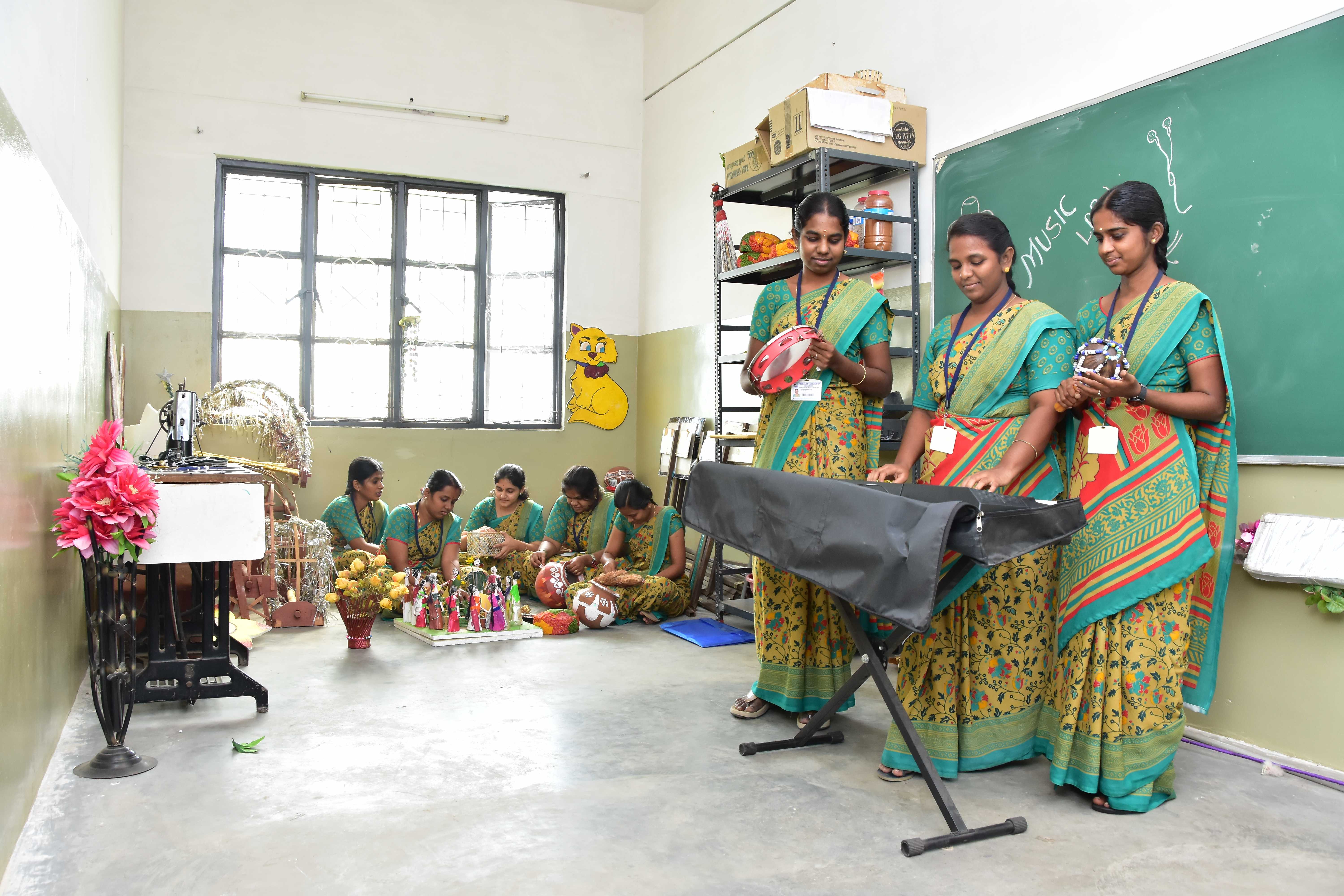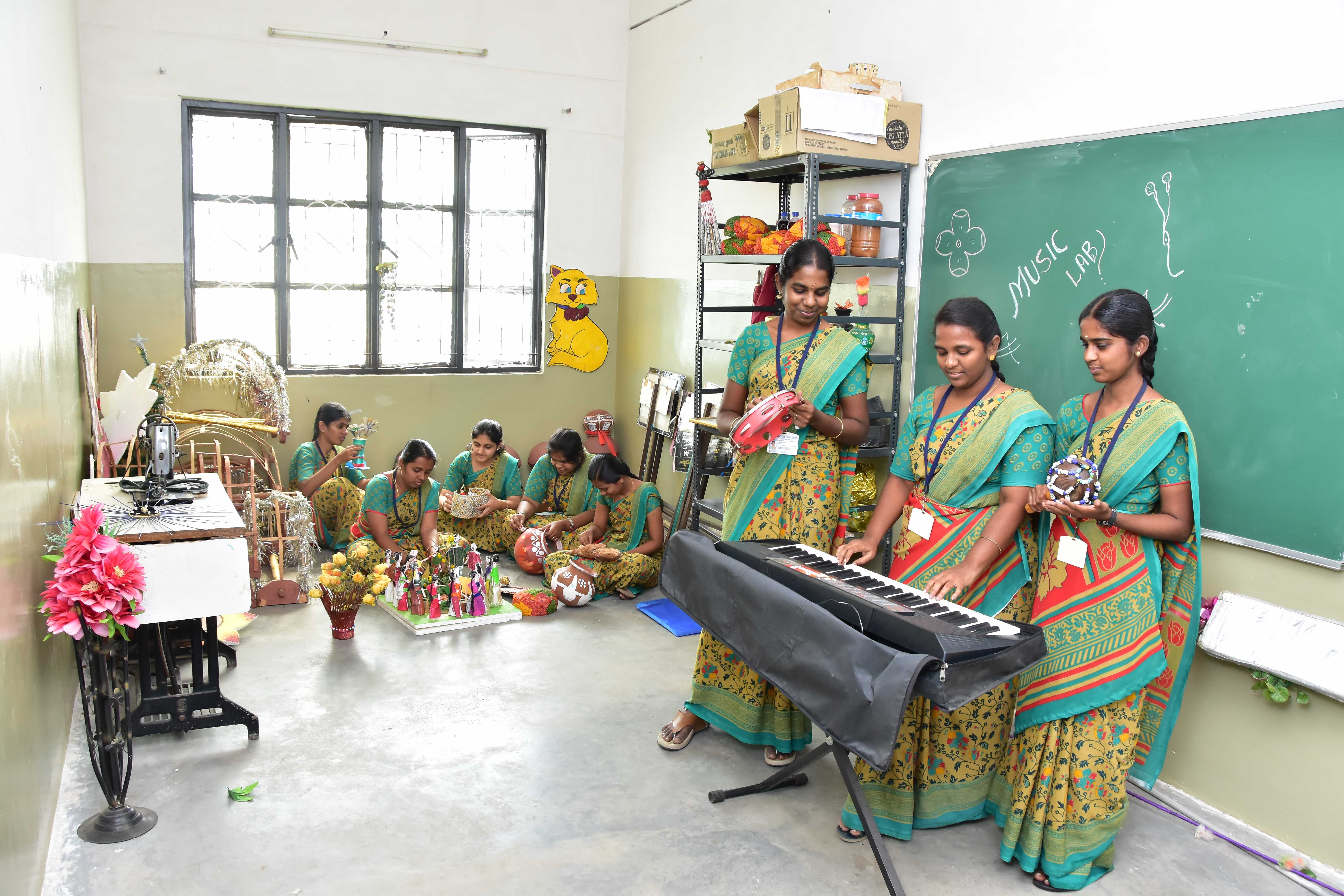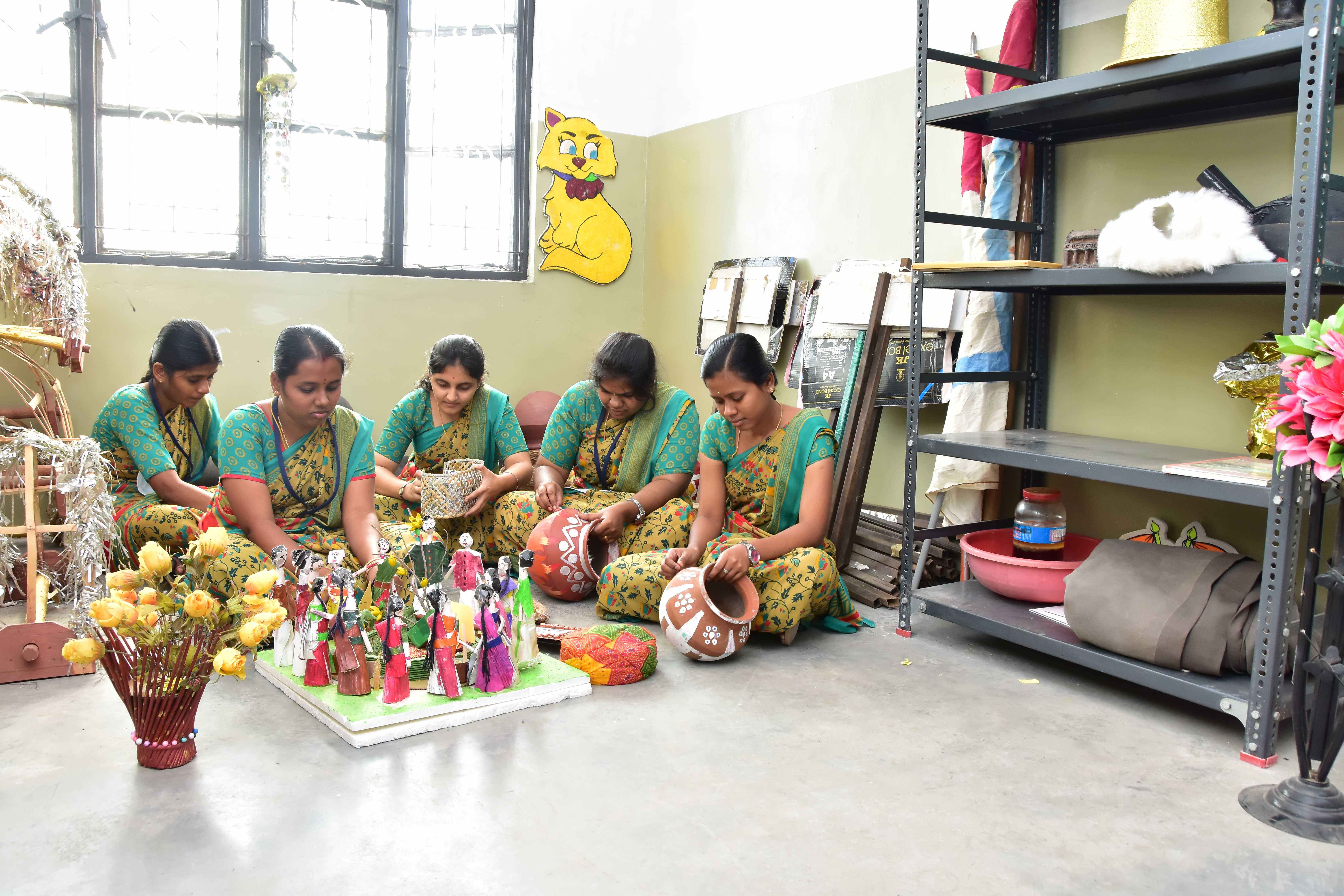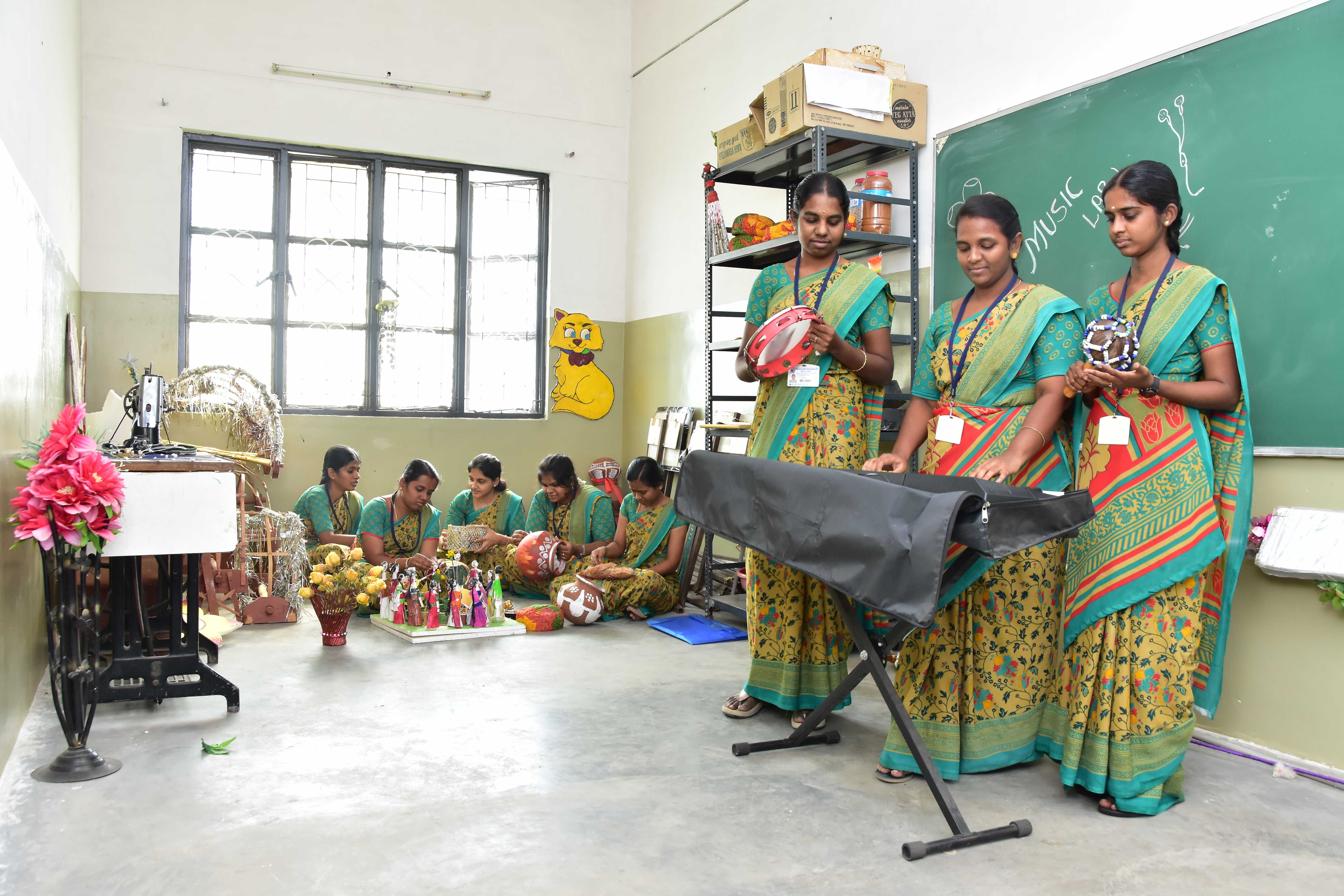 History labs are research and investigative learning experiences that provide teachers with the necessary information, resources, and procedures to teach a full range of historical thinking skills by taking students through a process that is methodologically similar to that employed by historians. History Lab is dedicated to inclusion, diversity, and opportunity.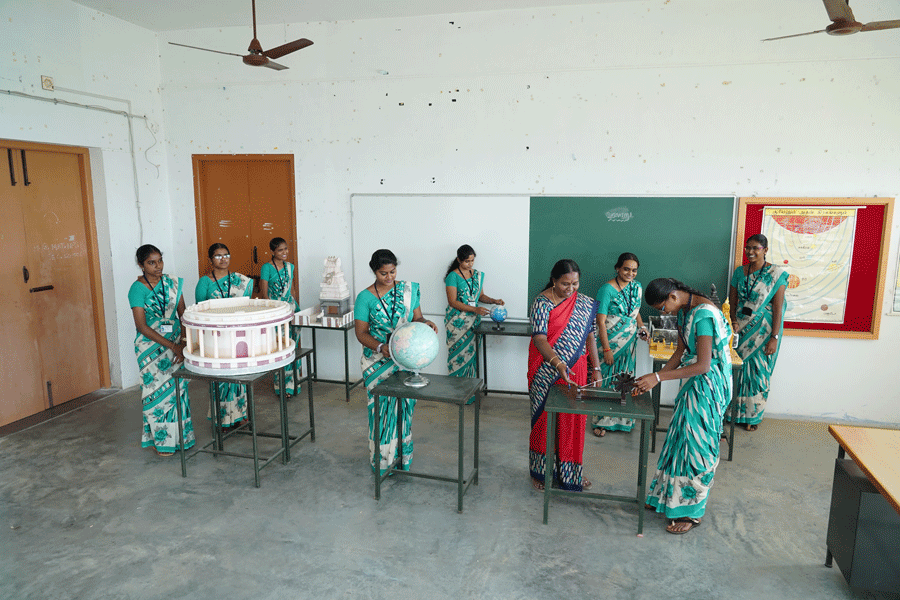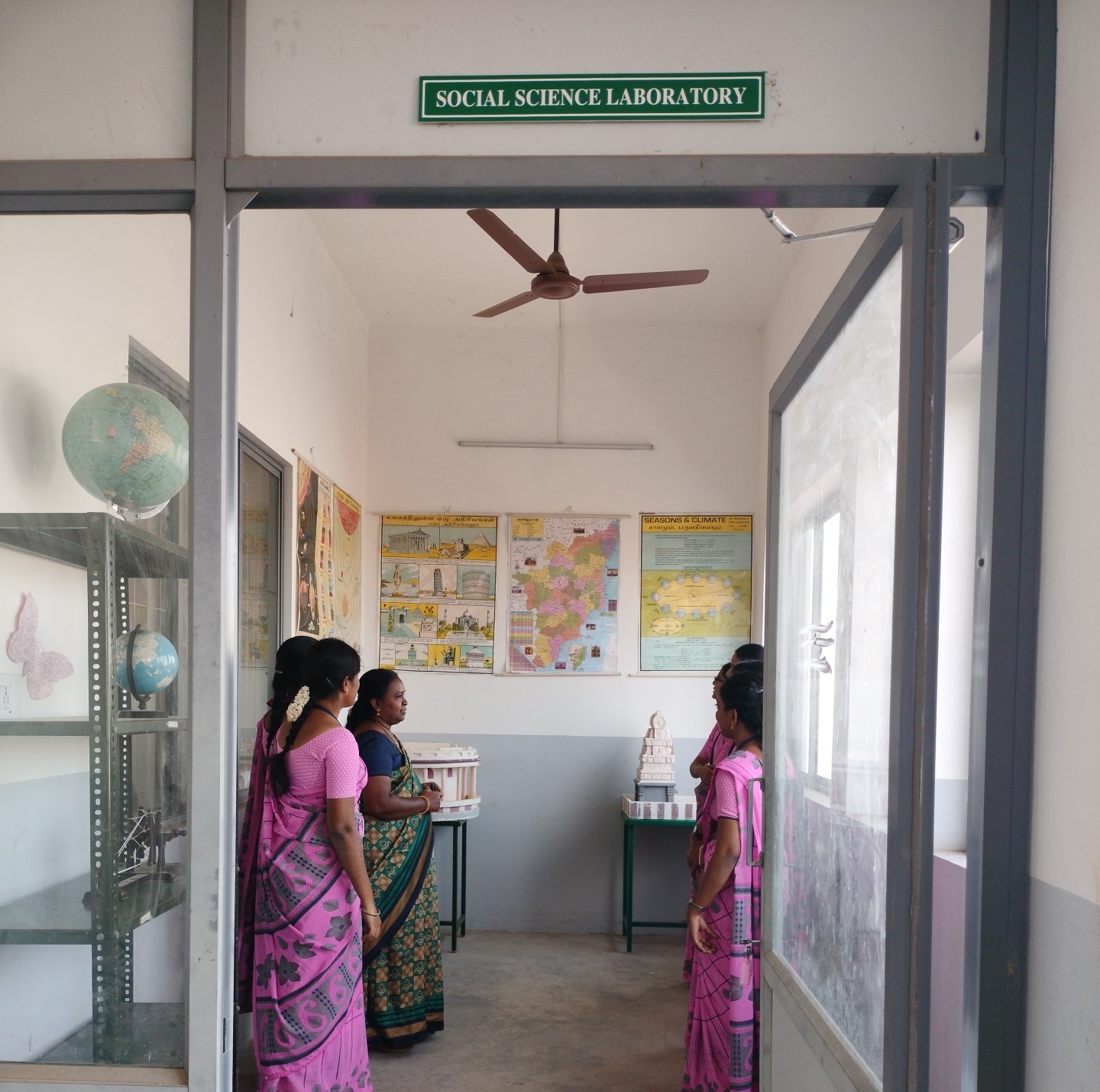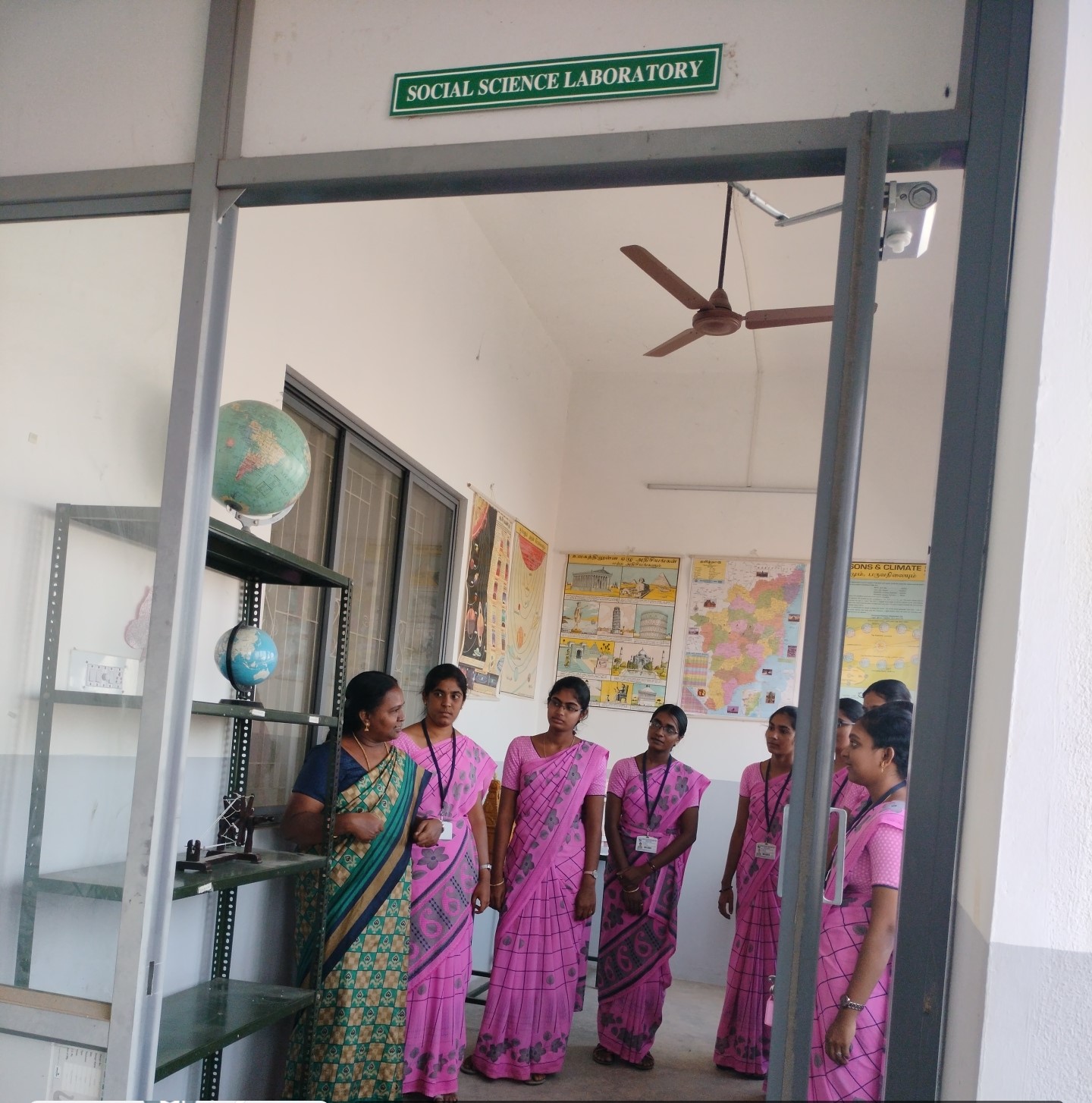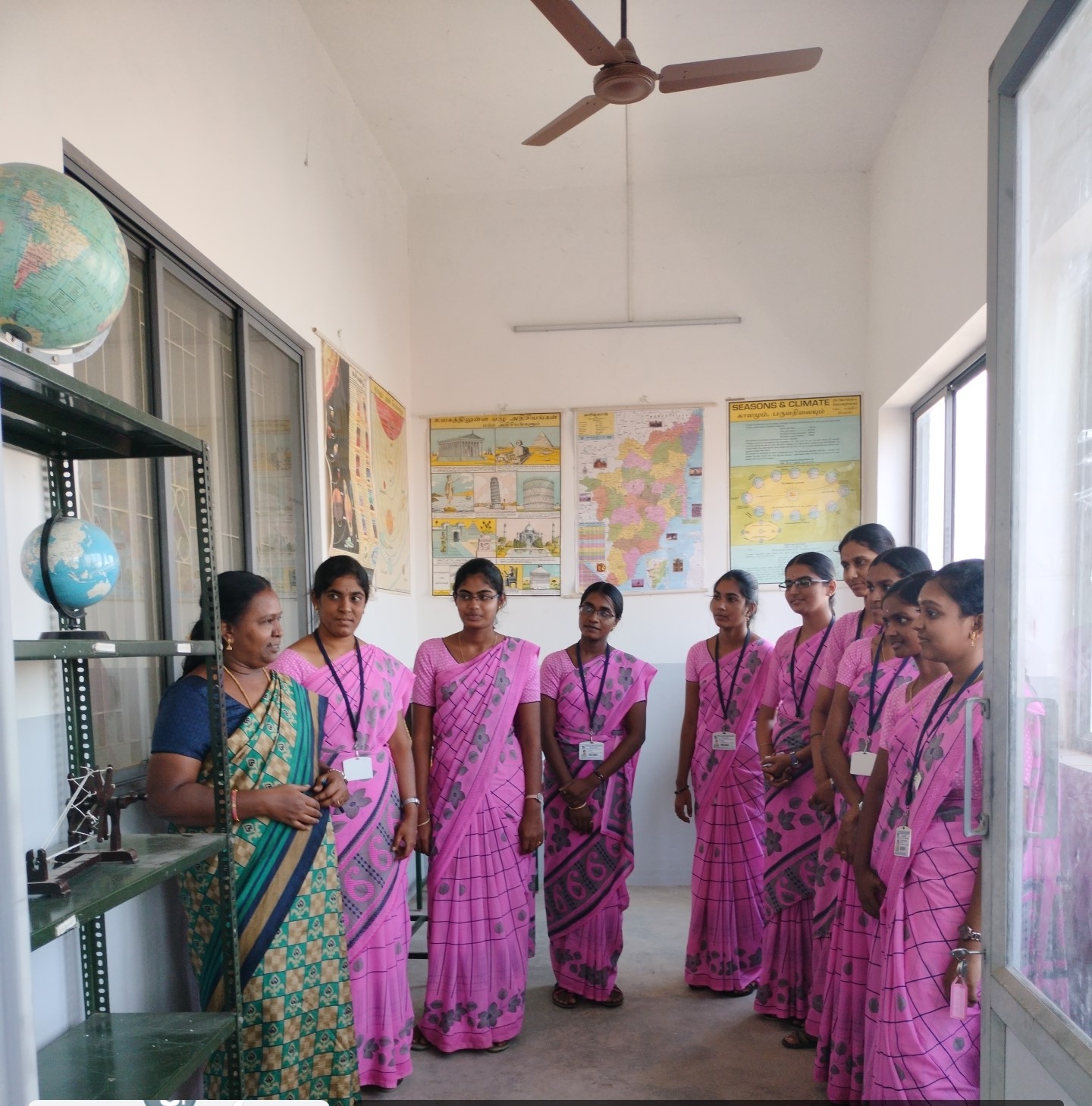 The Mathematics Laboratory is a method of teaching whereby children in small groups work through an assignment/ task card , learn and discover mathematics for themselves. A mathematics laboratory is a place where we find a collection of games, puzzles, teaching aids and other materials for carrying out activities.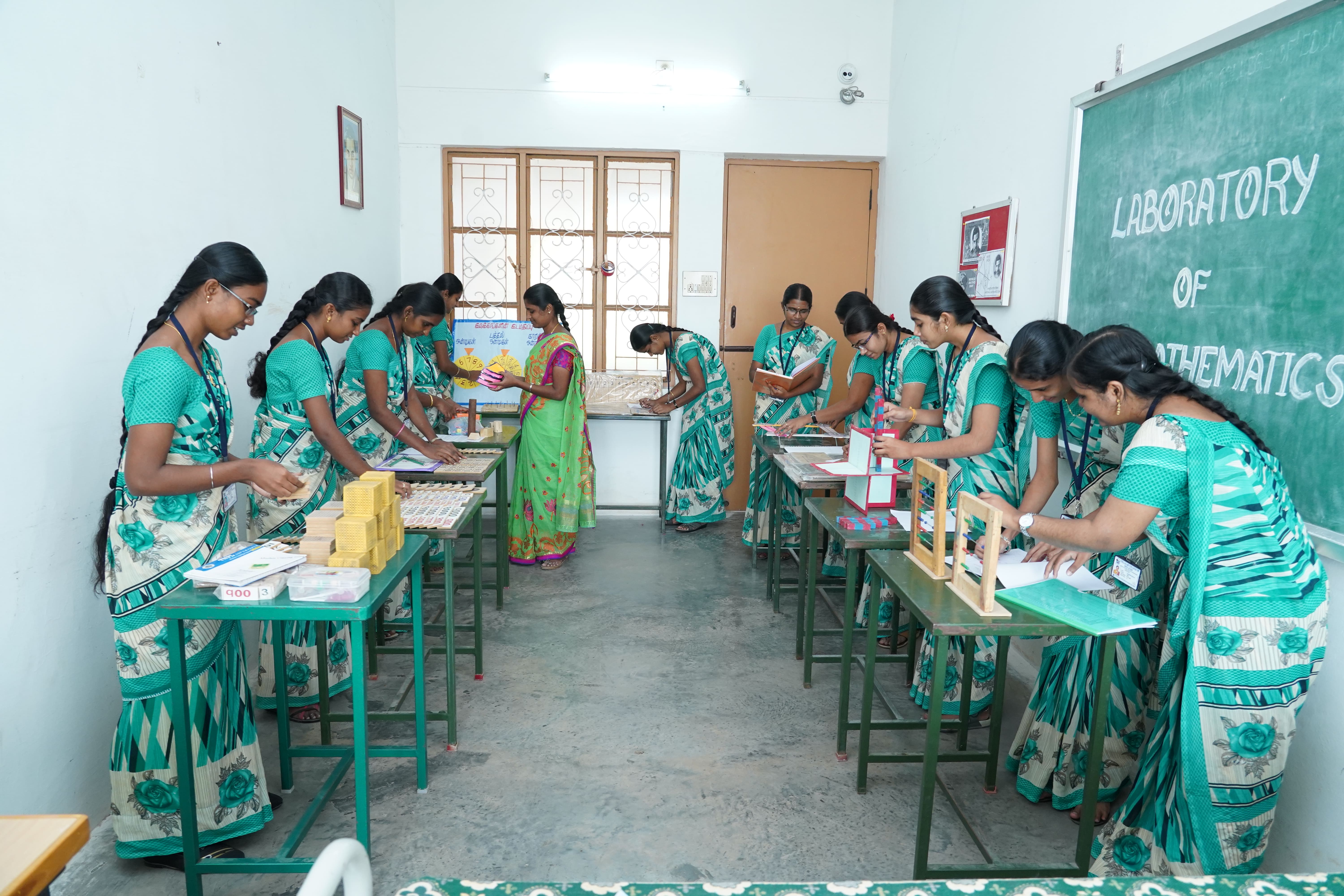 We do citizen science to learn how the human mind creates and perceives music. Here students have the opportunity to learn about the music and entertainment industries through featured guests. We sing to express not to impress.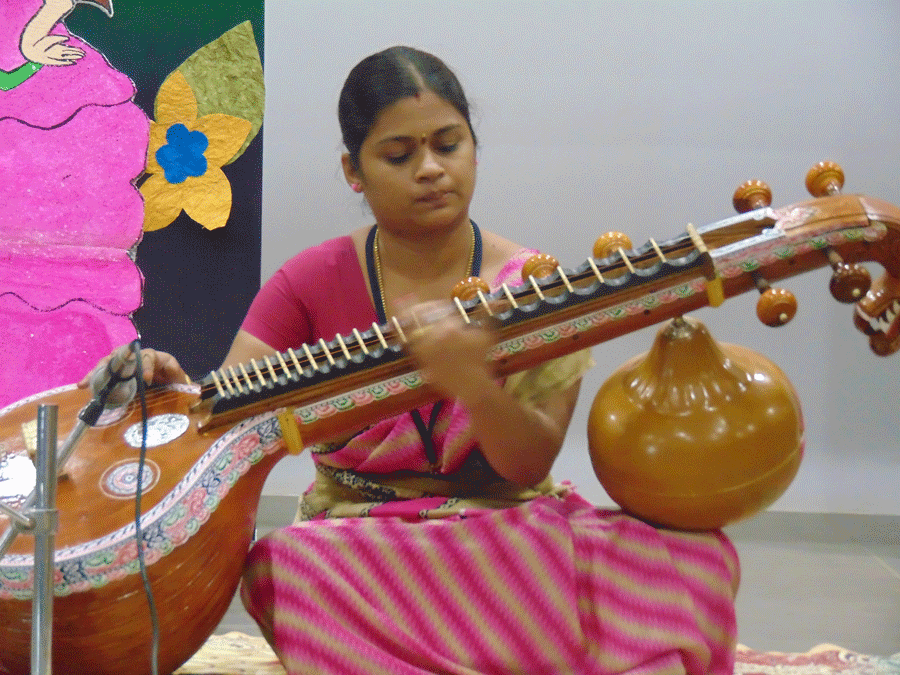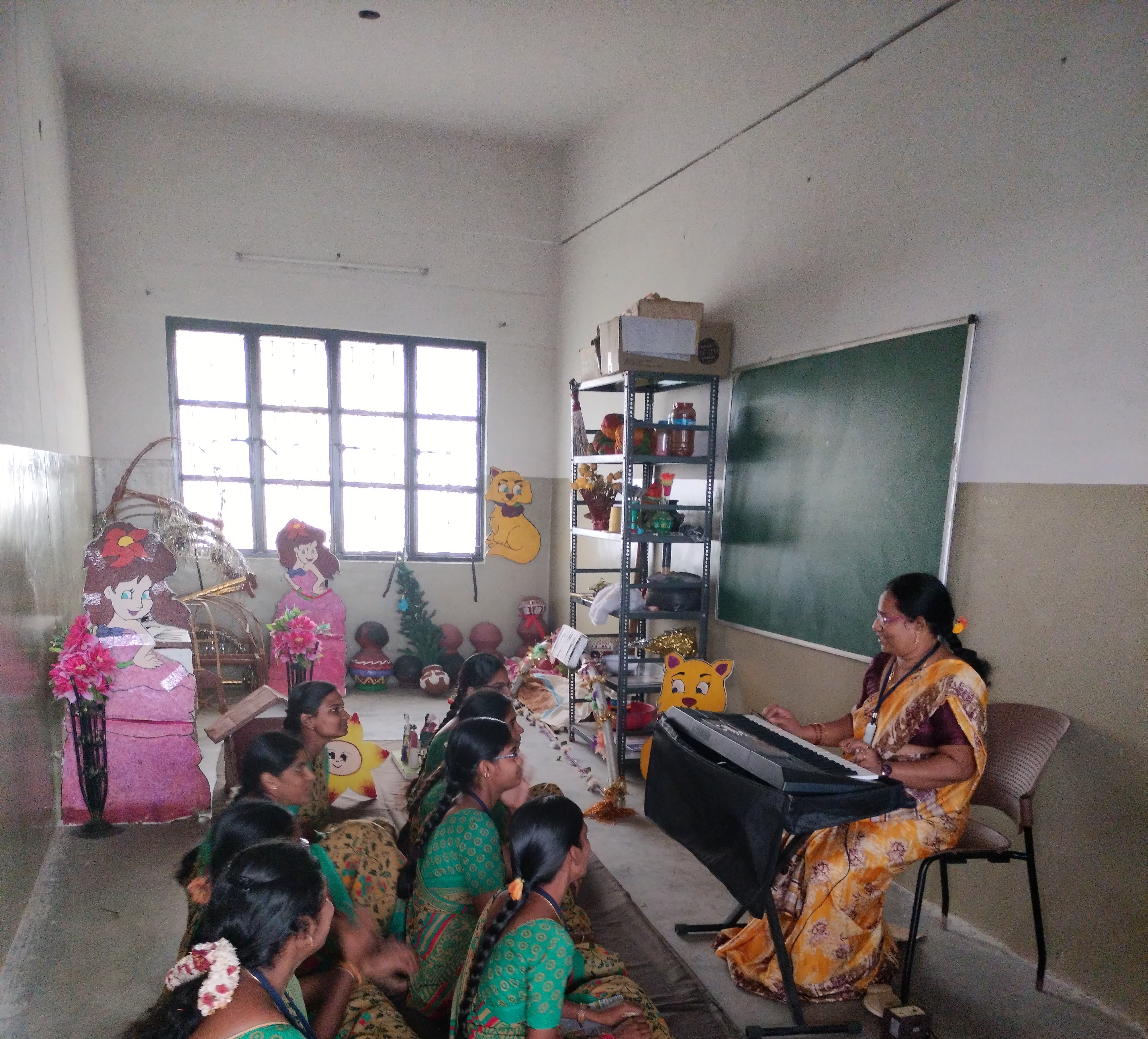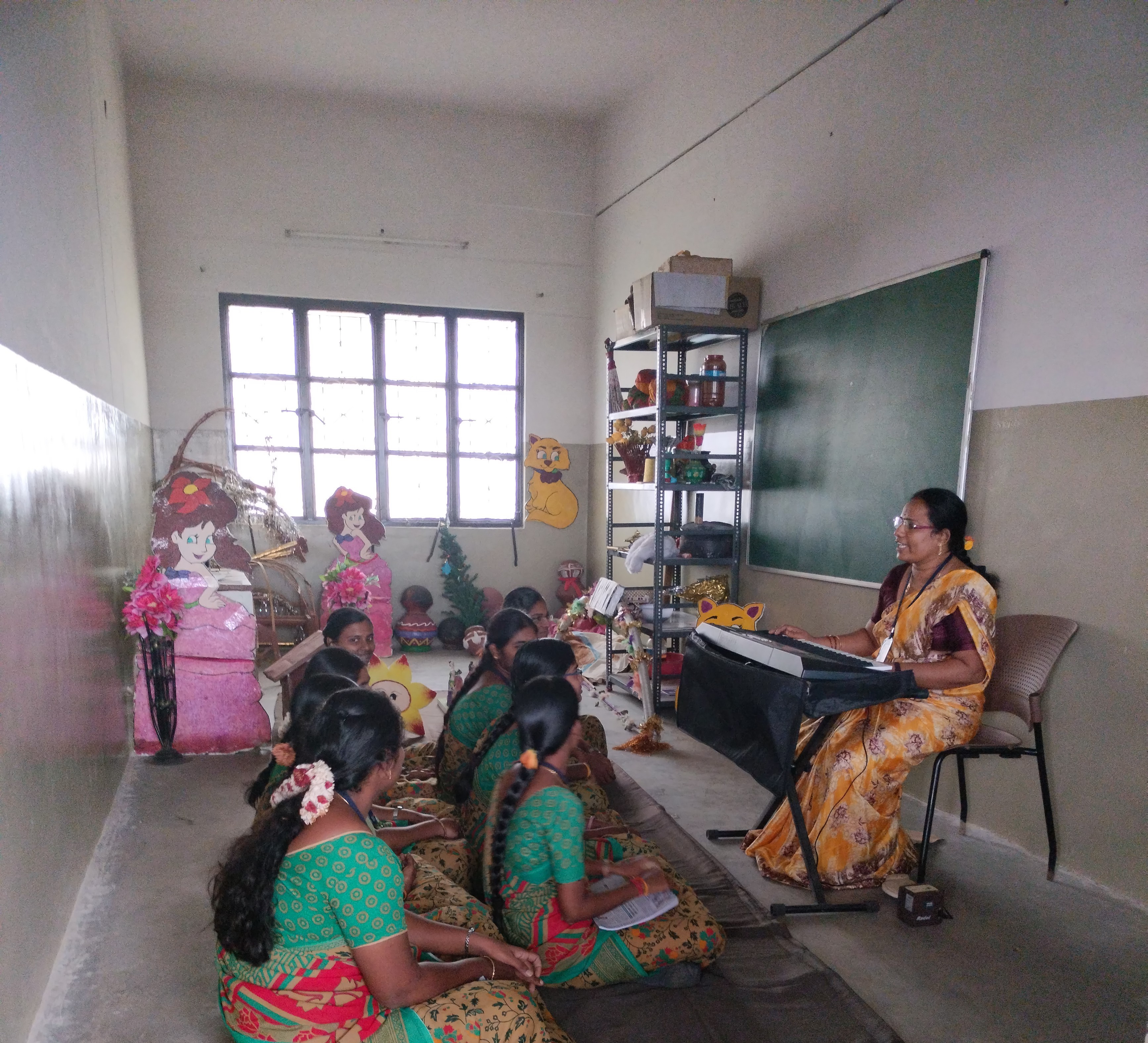 Physical training aims at improving the performance of sports persons. Golden rules are trained and improvement is done in physical fitness. physical education teacher coach in concern with forces and effects. We encourage our students to take part in college sports activities that would help them be mentally and physically fit and also keep them healthy. This also helps us in boosting the concentration and competitive spirits within our students that we channelize into quality learning.